Optical Networking Assessment
Over the last decade, the growth of Optical Network Communication has quadrupled in size. The service level demands from the consumers relying on these networks have also hit an all-time high. Current infrastructure, which has been reliable for decades, is also at the breaking point throughout the world. Network operators need help in starting the process of adding improvements while adding features and capacity to the existing infrastructure.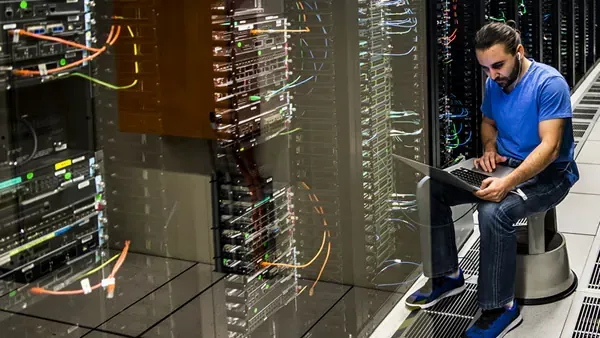 What to Expect
Where do you begin? More importantly, how can you modify or update the optical network in the campus, metro or enterprise with little to no service interruptions?
WWT can help. Our Infrastructure Services Professionals have taken the complexity out of the Layer Zero Optical Transport Services by offering the Optical Networking Assessment. Our assessment will provide insight and a no-nonsense solution for your Optical Transport Network environment that your organization has never thought possible.
Why you might consider an Optical Network Assessment:
The need to replace legacy equipment

Increased service demands

The addition or deletion of a site

Network reconfiguration

Hardware and software upgrade recommendations to address any identified End of Life (EoL) issues or concerns

New network implementation
Details
The Optical Networking Assessment is a delivery-focused service to review and evaluate your network elements supporting an optical transport network (SONET/SDH, OTN/DWDM, PoE/TDM/CEM, etc.). This service can include site surveys, staging reviews, configuration and integration assessments, or in-depth test and turn-up procedures needed to assess all optical network elements to ensure that the Optical Network changes and updates meet your end-goal expectations.
Assessment Recommendations
After your assessment, we will make the following recommendations:
Hardware and software upgrade recommendations to address any identified (EoL) issues or concerns.
Capacity augmentation options/recommendations.
Network optimization.
Additional services needed to assist with any planned Moves/Adds/Changes (MAC) activity.
Assessment Deliverables:
As-built documentation, inclusive of inventory, circuit lists, protection groups, security and management.
Software release review.
Closing Thoughts:
Upon Completing the Optical Assessment, there will be an opportunity to continue to work with WWT subject matter experts in the planning, design and implementation phases, should you choose to proceed.
Benefits
Analyze and review state of network for service demand forecasting.
Provide solutions for service demand redundancy and network restoration.
Provide solutions for end-user and network security.
Provide a methodology of network device additions or de-commissioning.
Offer potential solutions for replacing legacy equipment with the next-generation solutions.