Cisco Metro Optical Sandbox Testing in the ATC
Explore the ATC Insight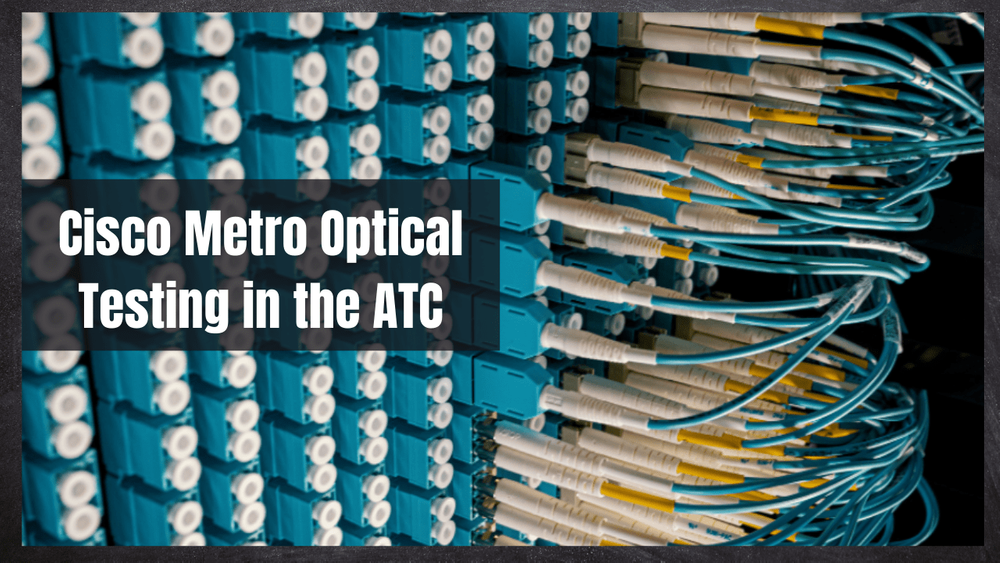 Six years ago, one of our global service provider customers came to WWT with an ask. "Build us a training lab where our field technicians and engineers can learn the latest and greatest around Cisco Metro Optical solutions and use cases we use in our service offerings today".
Fast forward to today in the Advanced Technology Center (ATC) at WWT, we are excited that after the last 5+ years, we are still offering custom instructor-led virtual and on-premise training classes and workshops around Cisco Metro Optical solutions to this same customer today using our lab.
The Cisco Metro Optical Lab, which is available via the WWT platform is schedulable or reservable to those service provider customers seeking to learn more about Cisco Optical Transport or Optical Packet Switching. Some of the platforms covered in the lab are the Cisco ONS 15454 M6 - M12 and the Metro/Long Haul Cisco NCS2K, 4K, and NCS4200.
Through the years, we have used this lab to successfully deliver 133 Workshops that trained 1,475 Field Technicians and Engineers globally for our service provider customer. If you would like to learn more about the lab, and understand potentially how you can access the lab, please read the ATC Insight section next.