Private Wireless Networks Briefing
C-level leaders are increasingly interested in the capabilities of private wireless networks as they look to enhance connectivity through their entire organizations. Unlike Wi-Fi or a public cellular network, traffic over a private wireless network is free from interference or congestion, making these networks perfect for mission-critical data with a high degree of mobility. This briefing is designed to help organizations understand the basics of private wireless technology, how enterprises are leveraging this technology and typical paths toward adoption.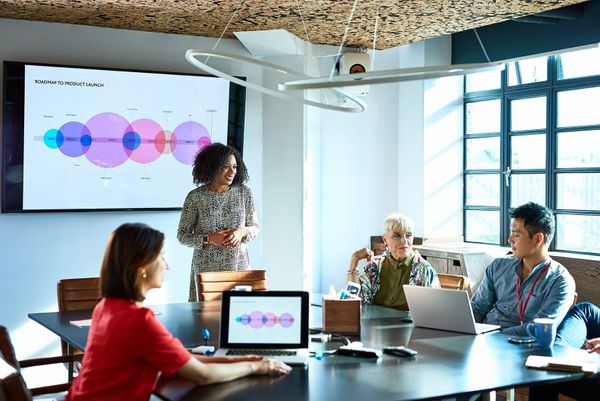 Details
During this briefing, our experts will review the evolution of private wireless networks in the enterprise, how organizations can execute against use cases today and how they can prepare for future private wireless capabilities.
We'll help you:
Understand the difference between the two primary types of private wireless networks: private LTE and 5G.
Learn how private wireless technology differs from Wi-Fi and how it can augment your existing Wi-Fi investments.
Explore cross-vertical as well as industry-specific use cases for private LTE.
Identify best practices for building out your own private LTE network by leveraging CBRS, a shareable band of the 3.5GHz spectrum.
Plan for coming private 5G capabilities.
WWT has a deep understanding of private wireless networks, industry expertise and experience in designing and deploying comprehensive networking solutions. Our consultative expertise allows us to help you define an overall mobility strategy that includes private LTE, 5G and Wi-Fi for connectivity across your entire enterprise.
What is a Briefing? A briefing is a scheduled event with a WWT subject matter expert, typically in person or live via Webex, who will present an overview of topics, technologies, capabilities or market trends. Attendees have the opportunity to ask questions specific to their organization. Briefings are delivered at no cost.

Who Should Attend? Enterprise CIOs, CTOs, CFOs and IT directors and wireless networking leaders with an interest in learning about how enterprises can use private wireless networks.