WWT's Cisco Live Coverage
Get answers to all your questions about Cisco Live — before, during, and after the event. As Cisco's top global partner, we have unparalleled insight and subject matter expertise into all things Cisco. You'll find experts who can answer your questions, content and labs related to Cisco's products, discussions forums, prep and recap events, and much more. Let's get started!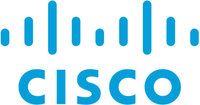 Post-Cisco Live Analysis: Future of Work and Next-Gen Networking
WWT experts Joe Berger and Neil Anderson discuss key takeaways and news from Cisco Live with special guests DP Venkatesh and Jamey Heary from Cisco. Hear what WWT experts have to say about Cisco announcements and which ones matter most for your organization in the near term. Gain practical next steps to evaluate Cisco's latest technology and recommendations.
Cisco Live is over, but we're just getting started.
This year's Cisco Live featured over 90 live and on-demand demos. Miss a session or looking for insight? We've got you covered. Our hundreds of Cisco-certified engineers are on hand in this community to provide context and answer questions. Ask them anything in the Community Forum below and we'll send you some free swag! Or dive in to a Cisco lab or training session below to get hands on experience with the latest Cisco solutions.
Post any questions, comments or suggestions you have about Cisco Live or WWT's new community here!
Posted by Diane Deverey 7 months ago
FIs are the command center for the Cisco UCS platform. Acting as a switch, FIs connect servers to the network and storag...
Posted by Shawn Kalwei 7 months ago
Have you passed, or are you studying for any of the DEVNET Certifications? If so, which Cisco Live sessions are you mos...
Posted by Nick Thompson 7 months ago
Check out these videos to hear what WWT's experts are looking forward to learning about at this year's Cisco Live and what they think Cisco needs to focus on in 2021.
From strategy to execution, we have the tools to help you reach new heights with Cisco.
Ask a question. Score some swag.
Start a conversation in our Community Forum or ask a question for one of our experts and we'll hook you up with a free 12 oz. Yeti Insulator. To get a conversation started, you'll have to become a member of the community first.
Shipping information will be collected after Cisco Live to mail Yetis to all our contributors.
*WWT employees are not eligible for this promotion.
Cisco Spotlight
Leveraging technology to empower cultural transformation
During Cisco Live, Clayco CIO Todd Finders shared how WWT helped the construction firm leverage technology to transform its culture and employee experience. The virtual session highlighted the power of partnerships in extending Cisco innovation, and Clayco's journey to cultural transformation effort leaned on WWT to efficiently and effectively maximize the firm's IT investments to deliver an improved employee experience that enables better collaboration and productivity.
Our partnership with Cisco is rooted in our shared goal of driving value for our customers while helping them solve complex IT and business problems.
The WWT and Cisco partnership began more than 25 years ago. Since then, we have become Cisco's largest and most strategic global partner with more than $5.4B in Cisco sales and gold certifications in the US, Singapore, India and the UK.