Global Community Impact-Student Engagement
Public community
Owned by Amanda Ivy
"Every year, I'm more inspired by the passion these young people hold for improving their community." – Ann Marr, EVP of Global HR
World Wide Technology's STEM Student Forum is dedicated to educating high school students on the importance of STEM disciplines and the opportunities they present, while also creating positive change in the St. Louis metropolitan area.
STEM Student Forum invites high school teams to create solutions for their school's unique needs. Each team works directly with a WWT mentor to develop a solution to the proposed problem over six weeks. At the end of the program, each team presents its final solutions to a panel of WWT leaders.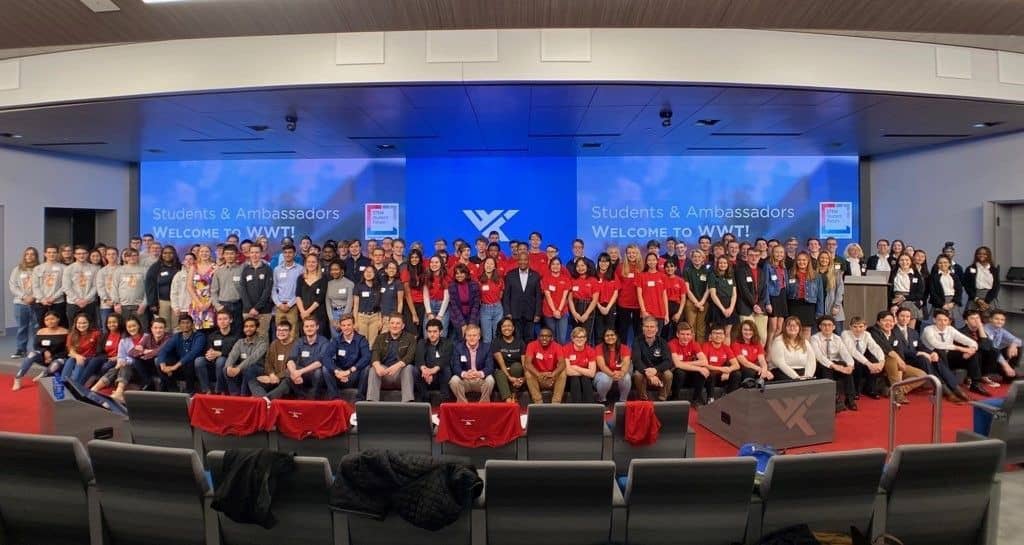 Facts and Features
Each high school team consists of 4-10 students, a faculty advisor, and 1-2 WWT mentors.
At our virtual kickoff event on Friday, January 20, teams will be presented with a problem to which they will develop their solution over the course of six weeks.
Students will hear from a panel of former WWT interns and apprentices, who are now employees at WWT.
All teams will submit a 5-minute video presentation by Friday, February 17. WWT judges will select the top 5 videos, notifying finalists by February 24.
At our hybrid virtual/in-person finals on Saturday, March 4, the top 5 finalists will have the opportunity to present to and receive feedback from a panel of WWT leaders.
Winners will receive grants from WWT to implement their solutions in their high schools.