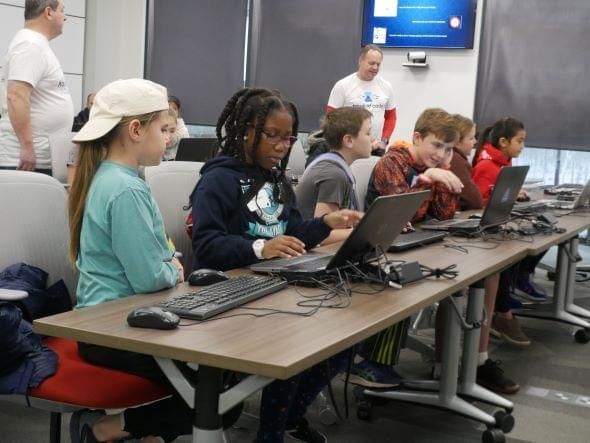 WWT Hour of Code Presented by Intel
Public community
Owned by Ashley Harris + 1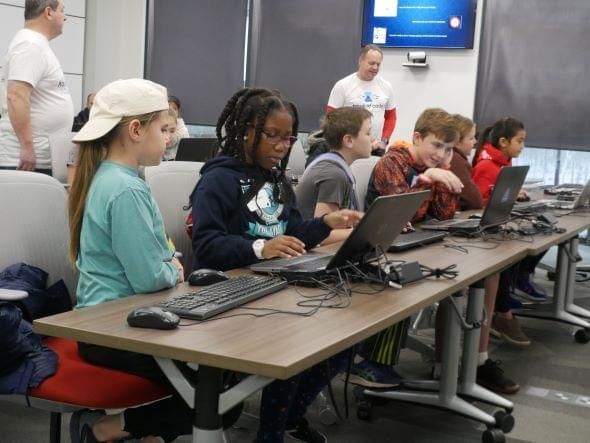 In an effort to "demystify coding," World Wide Technology has partnered with the Colorado School of Mines in Denver to host an Hour of Code Presented by Intel on April 2, 2022. This global event aims to teach the basics of computer science through fun and engaging web-based computer games.
Join us for hour-long introductory computer science courses facilitated by teams of WWT technologists and CSM students. Sessions are available for kindergarten through 12th grade.
Special thanks to our sponsor Intel for making this event possible.
Details
Help your students embrace science, technology, engineering and math! Students will pair up and learn the basics of code from professionals in this FREE environment.
This event is for any student K – 12 grade. Educators and parents, register by March 30, and plan to be on-site with participating children. Snacks, beverages, and parking will be available at no cost.
Saturday, April 2, 2022
9:30-10:30am; 11:00am-12:00pm; 12:30-1:30pm
Colorado School of Mines - Center for Technology and Learning Media
1650 Arapahoe St.
Golden, CO 80401
Please review CSM's mask policy here and do not attend this event if you feel ill or have come into contact with anyone who has tested positive for COVID.
About Hour of Code
The Hour of Code is a global movement to reach tens of millions of students in 180+ countries. The grassroots campaign goal is for tens of millions of students to try an Hour of Code in celebration of Computer Science Education Week. Nearly 100,000 Hour of Code events are taking place around the world! #HourOfCode
In The News