Aruba CX Switching Lab
Solution Overview
Aruba's next-gen CX switching portfolio is purpose-built for today's digital world, satisfying the most demanding use cases from the access layer, to the core and to the data center. Built on cloud-native principles, the portfolio gives IT the flexibility to deploy a single platform from edge access to the data center that includes intuitive management tools and distributed analytics that transform the IT network operator experience.
Key Benefits
Simplified operations with a single operating model: A single operating system from edge access to data center delivers consistency and ease of management.
Time savings via smart-automation: Smoothly, safely and quickly coordinate switch provisioning and changes using intelligent automation to search, edit, validate, deploy and audit configurations.
Proactive troubleshooting and resolution.
Enhance troubleshooting with real-time, network-wide visibility via distributed, embedded analytics in each switch to help detect and resolve issues before operations and users are impacted.
Secure and easy enforcement of unified policies.
Reliable, always-on networking with a micro-services architecture, which provides full programmability and automation to create an always-on high availability network, even during upgrades.
A world class user experience providing an enterprise network that scales to deliver non-blocking performance from edge, to data center for the best user-experience possible.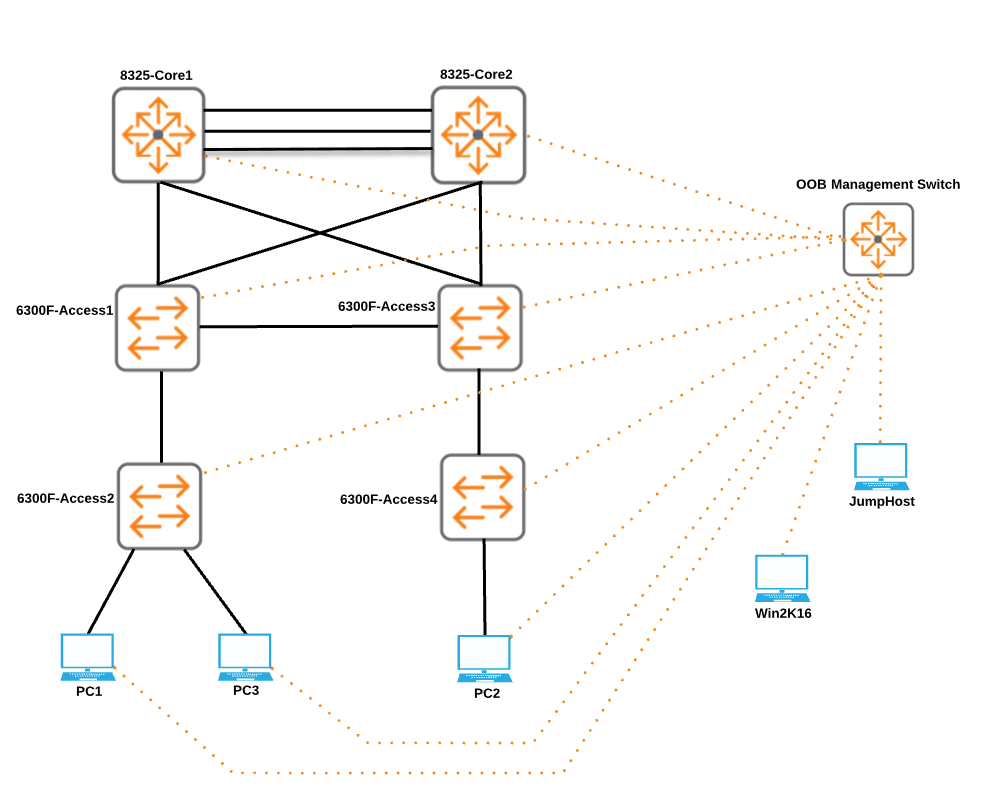 Goals & Objectives
Attendees will access the Aruba Virtual and physical hardware to install and build a complete switching architecture. Some of the tasks are listed below.
Connectivity Testing
AOS-CX CLI Fundamentals
Basic Interface Configuration
VLANs
Trunking
Adding Core Switches
Link Aggregation
Spanning-Tree Protocol
Basic IPv4 Routing
VRRP
OSPF
VSX
NAE (Network Analytics Engine)
PLEASE NOTE: You must use CHROME to cut & paste commands from the guide into the lab.
Aruba CX Switching Lab Overview
Get an overview of the basics involved with WWT's Aruba CX Switching Lab.
Go to Video