Attivo Endpoint Detection Net Manager Lab
Solution Overview
The Attivo Endpoint Detection Net Manager Lab is a capability of the Advanced Technology Center (ATC) designed to provide an environment to gain hands-on experience with the fundamental features of Attivo's ThreatDefend solution and Attivo's EDN Manager.
Attivo Networks delivers a counter-infiltration solution that leverages deception. Deception technology provides innovative threat defense through the use of traps and lures that are designed to expose attackers' tactics. Typical honeypot tactics do not support the identification of modern-day infiltration tactics. The assumption is that standard users will not be engaged in network reconnaissance by moving laterally from a compromised system. Attivo has developed decoys that are invisible to standard network users, but convincing enough to allow a "would-be" attacker to become exposed by interaction.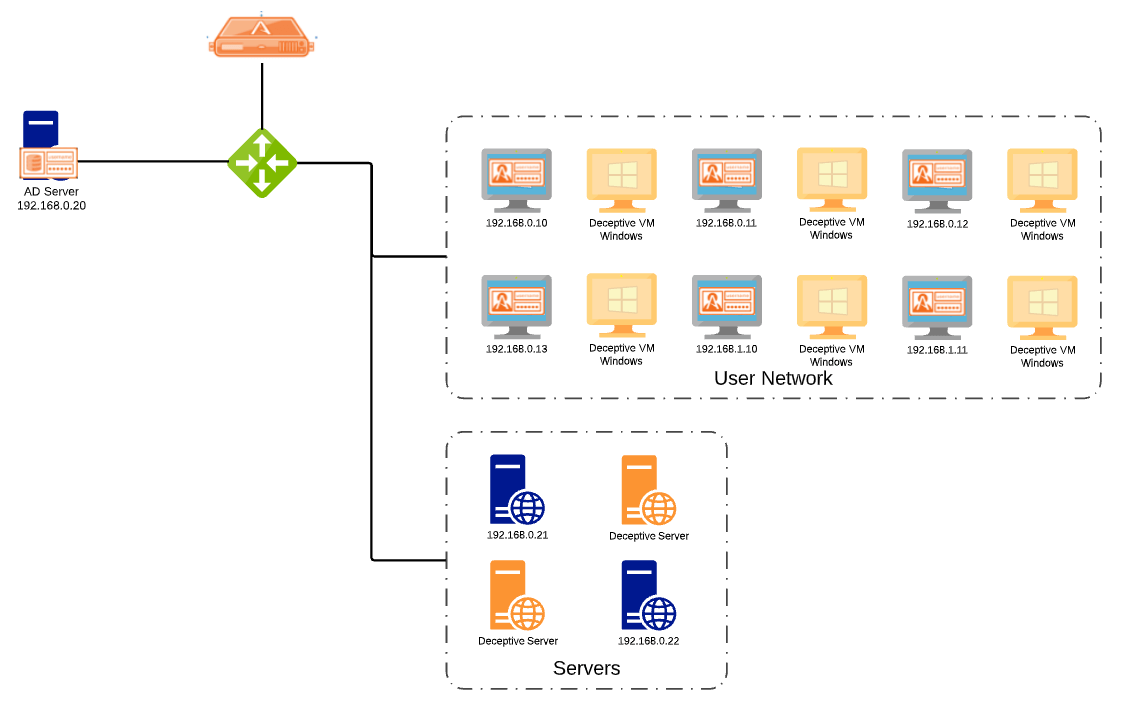 Goals & Objectives
The goal of this lab is to introduce users to deception technology through the use of Attivo Networks. This lab will help users develop proficiency in navigating the EDN Manager UI, and in deploying, managing and monitoring the Attivo ThreatDefend solution. The lab guide provides a flexible framework for evaluating the solution, its installation and the behavior in a sample customer environment.
Throughout this lab users will learn:
Attivo's EDN Manager Platform
Attivo's ThreatDefend Features
How Attivo provides early detection of internal, external, and 3rd Party attacks in real-time
How Attivo utilizes deception tokens to lure attackers into revealing themselves
How Attivo ThreatPath detects potential paths of lateral movement