F5 Secure Cloud Architecture -- Financial Services
Solution Overview
Meeting financial regulatory and compliance mandates, such as PCI, FFIEC, GLBA, etc., is a major challenge in today's complex security stack. A critical challenge financial organizations face is securing the swath of key web applications used by customers and internal employees.

Secure Cloud Architecture -- Financial Services (SCA-FS) is an architecture and immediately deployable set of cloud infrastructure and application components that demonstrate F5 BIG-IP's best-in-class cloud security capabilities.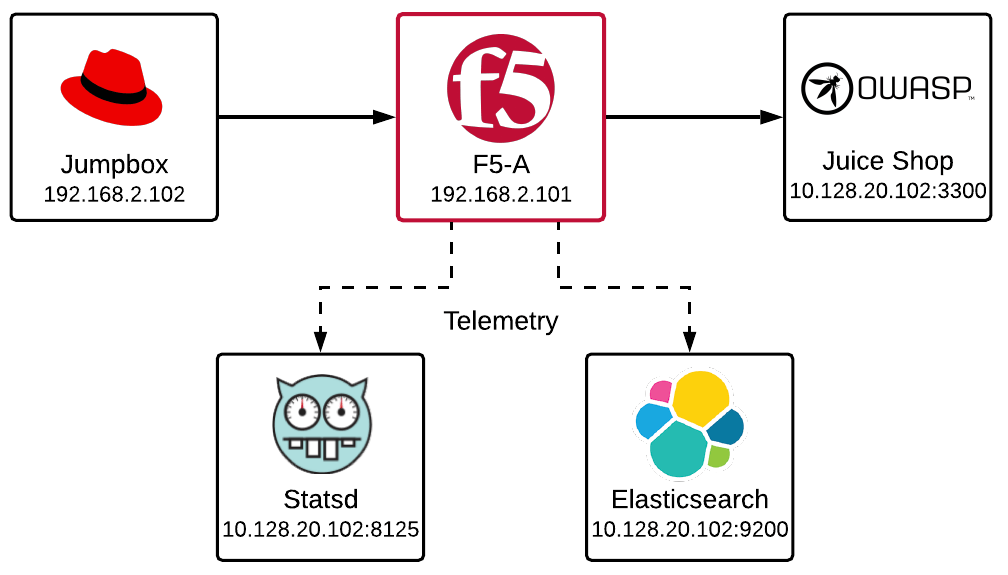 Goals & Objectives
The purpose of this lab is to provide hands-on experience interacting with the secure cloud architecture.

The following scenarios are contained within the lab:
simulating an attack against a vulnerable web application and using F5 ASM to block malicious traffic;
generating traffic against an application; and
using F5 telemetry streaming and Grafana to view blocked and allowed traffic in real time.