Mobile Remote Access - Configuration Lab
Solution Overview
Cisco Mobile Remote Access (MRA) utilizing Cisco Expressway as the edge gateways allows users to connect remote endpoints back to a centralized Cisco CallManager without the need to use virtual private networks (VPN).
After configuring the necessary requirements for MRA, you will be able to test with Jabber endpoints and see the user experience.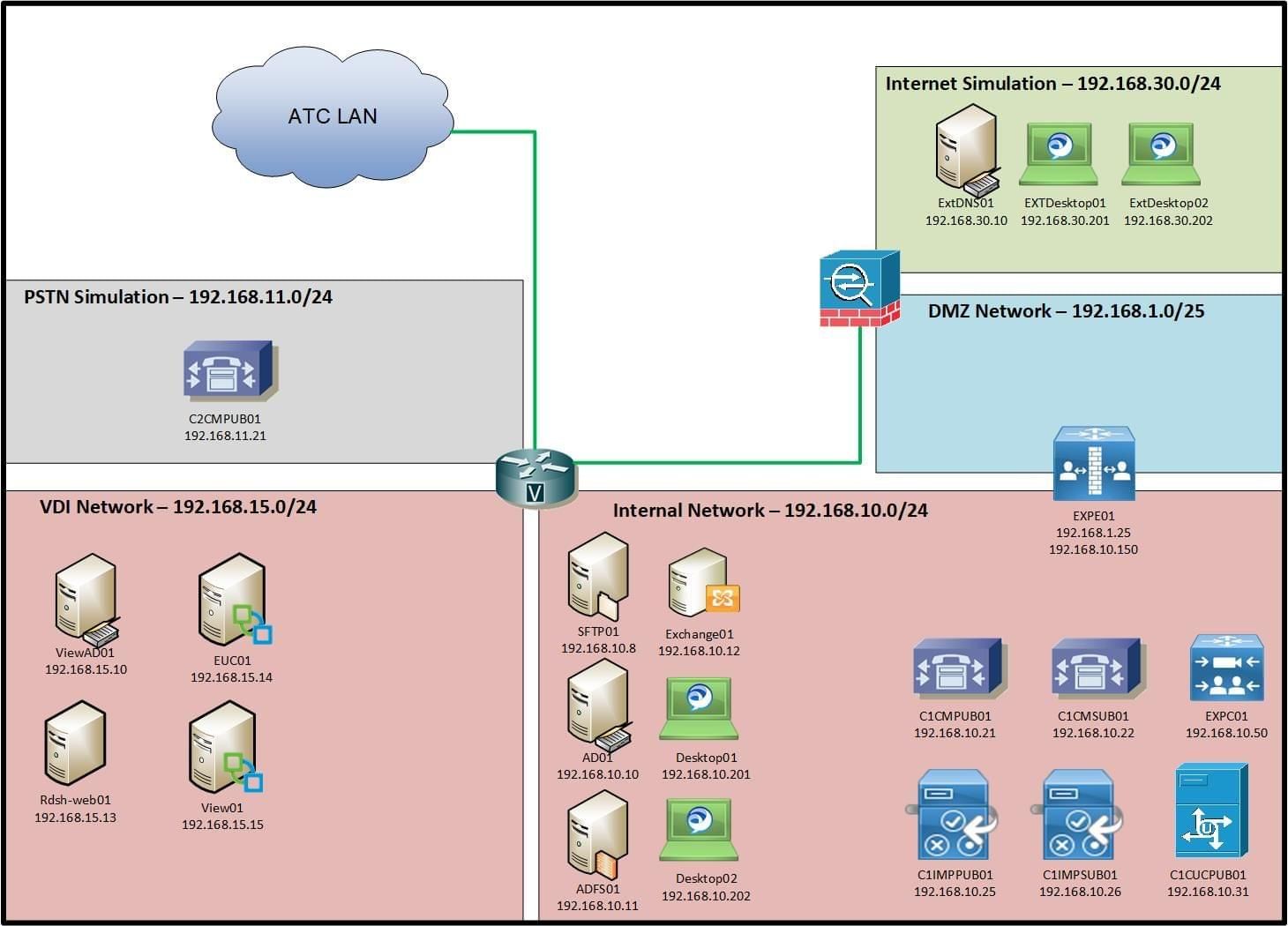 Goals & Objectives
The purpose of this lab is to allow engineers to configure all the features and functionality provided through Mobile Remote Access (MRA). This lab uses Cisco Jabber clients to demonstrate functionality. This lab is for technical engineers with a time to completion close to 8 hours.
This lab will accomplish the following goals:
Install license on the Expressway
Upgrade Expressway
Request and Install Signed Certificates
Chat Alias Configuration
Internal and External DNS requirements
Expressway Core configuration required for MRA
Expressway Edge configuration required for MRA
Firewall Configuration
Testing Cisco Jabber via MRA