NetApp Global File Cache
Solution Overview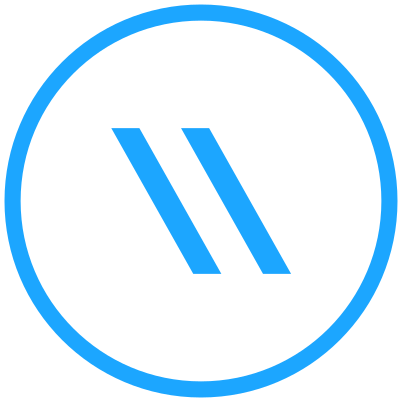 Consolidate distributed data in the cloud
NetApp Global File Cache (GFC) is a transparent, globally distributed file caching solution for organizations looking to consolidate unstructured data into a centralized set of data. By leveraging the flexibility, scalability, and performance of the cloud, organizations can reduce their storage footprint on-premises. This software defined storage solution enables real-time global file sharing and collaboration without changing their workflows or experience.
Use cases
NetApp Global File Cache is a software only storage solution that delivers fast and secure access to your data for for various use cases including:
Distributed file server consolidation leveraging public cloud for scalability and performance
Regional VDI file distribution without the need to replicate
Single set of data for large file collaboration
Features
Global SMB/CIFS file services
Centralized data in customer's choice of Cloud Service Provider
Integration with Microsoft DFS for a global namespace
Integration with Active Directory domain
Real-time access to data with distributed file locking
Software defined edge appliances
Architecture
NetApp Global File Cache is typically deployed as "hub-and-spoke" model and includes the following components:
Centralized Storage:

NetApp Cloud Volumes in AWS, Azure, or GCP
NetApp Cloud Volumes Service in AWS or GCP
Azure NetApp Files

Global File Cache Fabric:

Global File Cache Core deployed as a Virtual Machine instance close to the CIFS/SMB centralized storage
Global File Cache Edge VM deployed in remote locations

Virtual File Share

Hosts intelligent file cache on a customizable NTFS volume
Caches active data dynamically or via schedule

Microsoft Active Directory
Microsoft Distributed Namespaces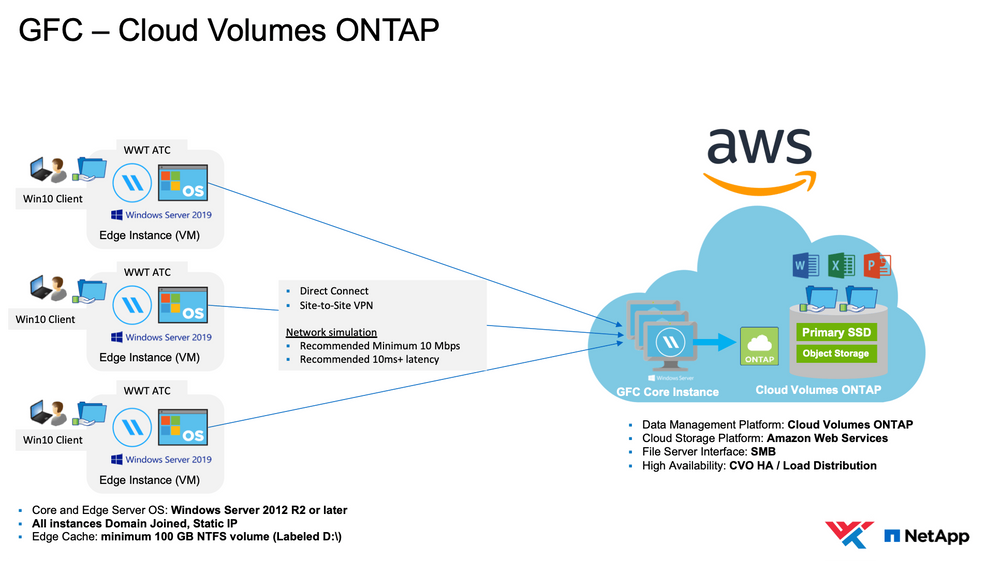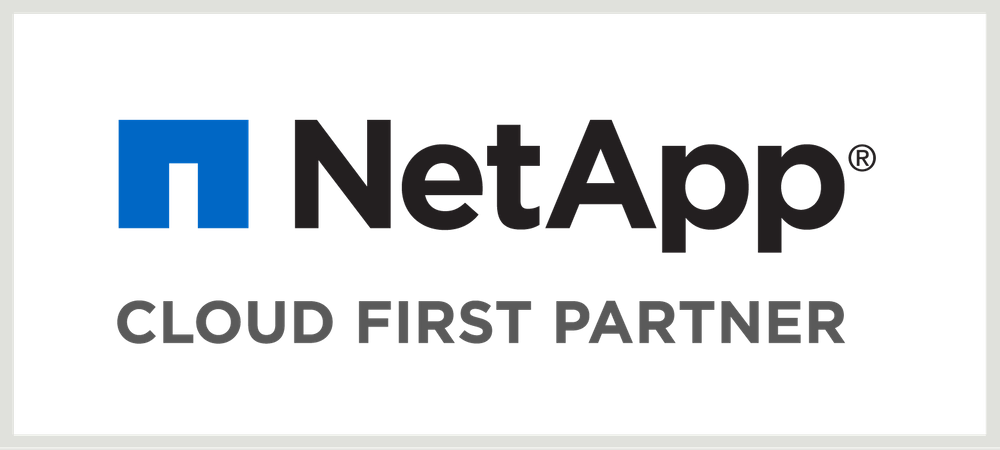 Goals & Objectives
By accessing this lab you will better understand the features and functionality of NetApp Global File Cache.
Hardware & Software
ATC
Equinix
Cloud
Global File Cache Core (AWS)
Cloud Manager (AWS)
Cloud Volumes ONTAP (AWS)
What's Next?
Learn more about Cloud Data Management, stay up-to-date with the industry and the new technology we have at WWT.