Is your network infrastructure slowing you down?
Let's face it, network infrastructure is an expensive investment. But in today's connected world, it's a mission critical one.
Just because it's costly to procure the hardware needed to properly shape the backbone of your network doesn't mean it should be expensive to get your network up and running. Nor should you need a big budget to attain a pointed visualization layer atop your network that displays the metrics you need.
Have you ever asked: "Is my network deployed the way it was designed to be deployed?" Or "Can I access a simple view of all networks across my organization that tells me how each is performing?"
If you use Thelios, the answer is YES to both questions.
Depending on your use case, Thelios can help you reduce deployment time by up to 95% while providing key insights into your network's performance.
Key Feature 1: Thelios Provisioner
Provisioner aids in the deployment, configuration and maintenance of full stack networking equipment.
Have you ever placed a large order for network equipment and worried that your resources might be overwhelmed by the massive deployment effort? Thelios can allay this fear.
Say you want to upgrade 2,000 legacy switches to Meraki switches. You're rightfully concerned about lengthy set up times and the high potential for errors from manual touches. Using Thelios, you can provision your new switches up to 70% faster than with the Meraki Dashboard, and with 100% accuracy.
Watch to see the power of Thelios' switch-swapping functionality
Key Feature 2: Thelios Health Dashboard
Thelios' simple and intuitive Health Dashboard provides network-wide visibility, across OEMs, into the location and status of all devices on your network.
Are you tired of wondering where all your network hardware is located? Tired of having to use several different platforms to gain visibility into your entire network?
If you'd prefer a simple view of your network stack that intuitively displays devices by geolocation — while showing device-level status — Thelios delivers. It shows both Meraki and Cisco devices by location and status in one comprehensive, single pane of glass dashboard.
Our Work
Explore some examples of Thelios in action, plus read Cisco's take on the platform's usefulness.
Connect with our top Thelios expert
Related Reading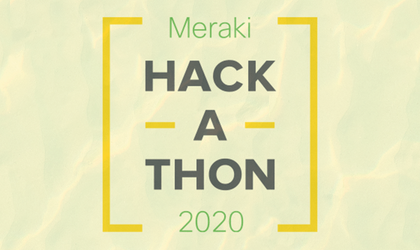 Thelios Lab
Welcome to the WWT Thelios ATC Demo Lab. This lab allows you to gain hands on experience with Thelios, a network provisioning and monitoring solution for Cisco Meraki Networks.
Want to learn more about Thelios?