Upcoming and on-demand events
Online or in person, WWT offers a variety of events to collaborate, connect and grow in the digital world.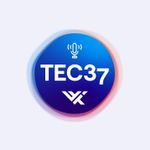 Event
webinar
TEC37 Digital Workspace Series E04: Today's Contact Center: a Fusion of AI and Cloud for Improved Experiences
Contact center employees and the customers they support expect an expedient, seamless and straightforward experience. The level of their satisfaction, for the most part, is a direct reflection of the technologies and processes in place within the contact center. Cloud-native contact centers are better able to scale, and paired with AI, deliver a better experience for both customer service agents and your customers. Join this TEC37 to better understand how real AI for contact center is today, and key considerations for moving your contact center to private, public or hybrid cloud.
Jun 23, 2021 • 12 pm (CDT)