Safe Return to Work/School Workshop
COVID changed the world we live in. Explore practical solutions and technologies that can safely return your organization to the workspace. Learn about solutions that can be leveraged forward to support your workspace and learning spaces of the future.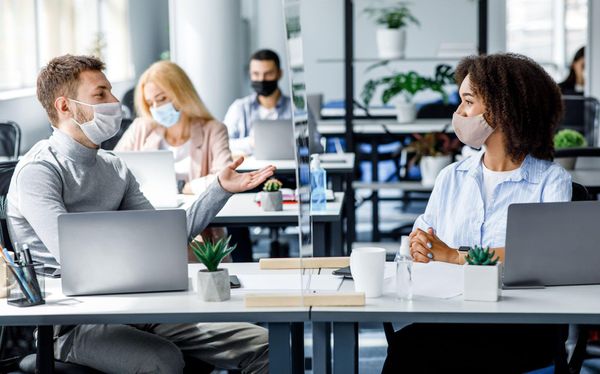 What to Expect
Get a deep dive into how to build a practical solution to enable your organization's safe return to work or school. The focus is on leveraging existing technology investments your organization has already made as well as augmenting them with off-the-shelf items.
Learn the building blocks of "smart spaces" that create safe places.

Create end-to-end solutions or strategize on closing "gaps" in your current solution.

Explore integrations with building automation systems, life safety and unified communications.

Leverage the WWT Safe Return to Work Labs and experience the solutions.
Goals & Objectives
Achieve practical, cost effective, modular solutions for "safe return" that can be leveraged for the workspace/learning space of the future.
Benefits
Deliverables can be, but are not limited to a Readiness Assessment, High Level Design, High Level Bill of Material or all three.