Intel & WWT
Elevated Thermal Detection Solution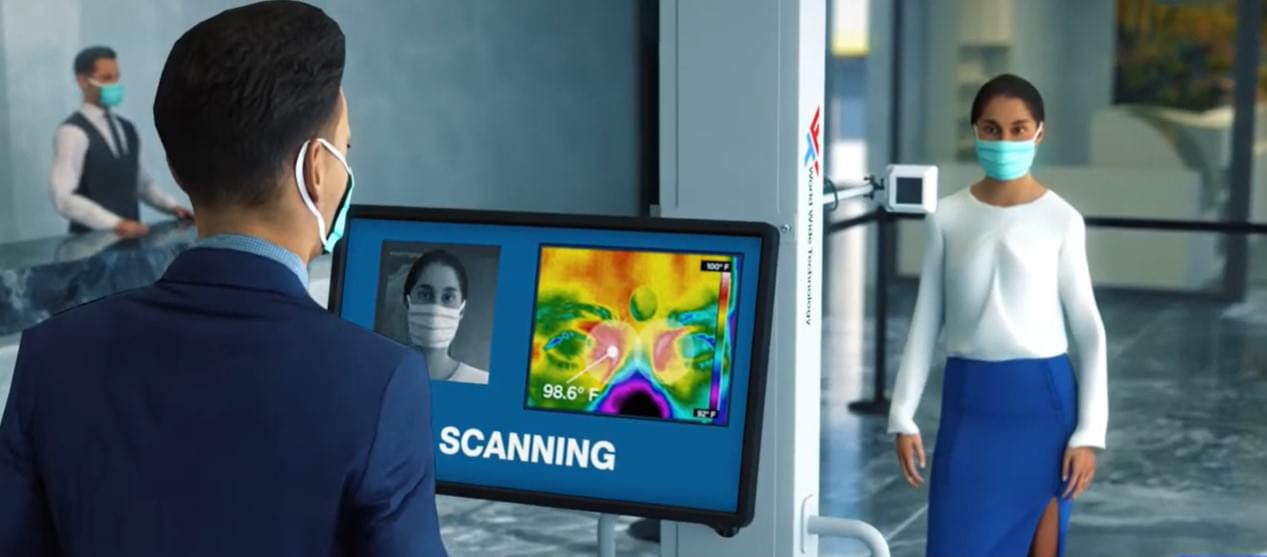 Standoff Scanner for Elevated Temperature Detection
In response to the immediate need for solutions to combat the spread of infectious diseases, WWT partnered with Intel to develop the Elevated Temperature Detection solution. Powered by Intel® Core™ Processors and leveraging Intel® RealSense™ cameras, this solution utilizes advancements in AI, machine learning and imaging for effective data capture and runs algorithms on the Intel Distribution of OpenVINO™ toolkit. Through depth and thermal sensing, we can now detect individuals with elevated temperatures, a primary indicator of virus infection.
WWT's Elevated Temperature Detection solution is a nearly autonomous, stand-off cart that can be easily deployed in multiple environments including businesses, academic institutions, airports and entertainment venues to protect employees, clients, students and visitors by sensing individuals with elevated internal temperatures or symptoms of fever. The solution ensures the highest levels of accuracy and consistency by utilizing a combination of built-in deep learning models and advanced optics that focus on the inner corner of the eye (the eye canthus area), which is considered to be the optimal area for temperature detection.
Quickly reads subject's temperature within 2-4 seconds
OpenAPI for ease of integration into access control, monitoring and other systems
Adjustable to a wide range of subject's heights (children through adults 44-74")
Detects obstructions such glasses and prompts subject for removal
Accurately reads temperatures with presence of hats and masks
Clearly indicates pass or requires additional attention
Operates with proper standoff (6 feet) from subject and operator
Powered by Intel® Core™ Processors and Intel® RealSense™ cameras, using the Intel Distribution of OpenVINO™ toolkit
Default settings to ensure no PII and HIPAA data stored in systems
Hardware & Cameras
Intel® RealSense™ camera to provide small-size, lightweight and high-quality depth scanning of individuals
High quality and high-resolution thermal imaging
24" touchscreen monitor for operator view and 17" monitor for scanned individual view
Intel® Core™ Processor and Intel Distribution of OpenVINO™ toolkit algorithms to provide on-premise AI computing
Precision blackbody for directly calibrated readings
Small form factor—for compute at the edge
APC units to provide backup power
Partnership Spotlight
This dynamic solution allows the user to mitigate the spread of infectious disease through smart building technology. Watch how this solution keeps people safe in real time action.
To learn more about the solution, reach out to our experts.