Partner Spotlight: Cisco
Cisco & WWT
Our partnership with Cisco is rooted in our shared goal of driving value for our customers while helping them solve complex IT and business problems.
The WWT and Cisco partnership began more than 25 years ago. Since then, we have become Cisco's largest and most strategic global partner with more than $5.4B in Cisco sales and gold certifications in the US, Singapore, India and the UK.
2020 Cisco Partner Summit Awards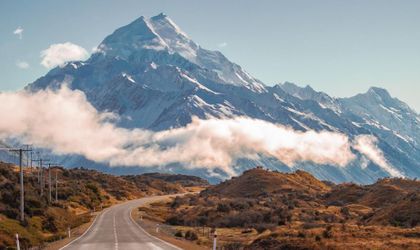 "WWT and all of our employees are honored to receive these accolades from Cisco," said Jim Kavanaugh, co-founder and CEO of WWT. "Especially during these challenging times, these recognitions demonstrate the strength and longevity of our partnership and our commitment to delivering high-quality, strategic value for our customers."
Application Performance Monitoring & AIOps
Drive stability, insight and get real-time performance monitoring — from code-level to customer experience.
Collaboration — The Digital Workspace
We do more than equip employees with tools. We create sustainable improvements in workforce productivity, focusing on modern workspaces, next-generation meetings and team agility. The result is an always-on, highly mobile workforce that's connected, collaborative and productive.
Data Center Solutions
Exponential data growth and the need to process and deliver data across organizations requires smart data center solutions. We help our customers optimize on-premises workloads, scale infrastructure, reduce their data center footprints and simplify IT operations.
Digital Strategy
We help our customers differentiate and transform their businesses with software that produces great user experiences, attracts new clients and increases workforce productivity. Additionally, we help them adopt data-driven cultures that use robust data sets to inform decision-making and swiftly respond to market demands.
Networking Solutions
Never before has the network been so tied to business outcomes. Employees and customers must be able to securely and seamlessly access applications and data — anytime, anywhere, regardless of where those applications and data live.
Security Transformation
Our holistic approach to security protects our customers' reputations, business assets and intellectual property. By connecting business goals and objectives to technical solutions, our customers are able to mature their security postures, prepare for new and existing threats, achieve more effective outcomes and align security transformation to an enterprise architecture.
Service Provider Solutions
Service Providers are changing the way they architect networks to meet unprecedented bandwidth demand brought about by the Internet of Things (IoT). At the same time, they must drive cost out of the business while developing new revenue streams made possible by 5G connectivity. Validate new technologies at speed, integrate multi-OEM solutions and deploy agile networks that quickly deliver vertical-specific services.
Our Advanced Technology Center (ATC) is a collaborative ecosystem where organizations can explore how Cisco products fit into integrated architectural solutions that further accelerate their digital transformation. The ATC is itself a software-defined next-generation data center that helps organizations explore and prove out any Cisco technology.
WWT has made a substantial investment to establish a comprehensive methodology to support software licensing and Cisco enterprise agreements (EAs). Our EA+ methodology is a full-lifecycle approach that begins long before the start of an EA and continues throughout the agreement period to ensure organizations realizes the full value of their agreements.
WWT is challenging the traditional Managed Services model head on. We built our Managed Services Platform from the ground up — rooted in best practices, industry standards and decades of enterprise delivery experience — to give our customers the freedom and flexibility needed to fully realize their services vision. Why challenge the status quo? Because conventional models often lock customers into rigid, long-term commitments while simultaneously locking them out of their environments. Contact us to learn more about our extensive Cisco Managed Service offerings.
Certifications
WWT employs 360 Cisco-certified engineers and holds more than 1,900 individual Cisco certifications. Notable certifications include many CCIE routing and switching, CCIE data center and CCIE collaboration certifications.
Other CCIE-certified resources span security, service provider, storage, networking, voice and wireless.
Americas Partner of the Year
– Global –
2020
Technology Excellence: Enterprise Networking & Cloud
– Global –
2020
Americas Partner of the Year
– Americas –
2020
Enterprise Partner of the Year
– Americas –
2020
Technology Excellence Partner of the Year: Enterprise Networking & Cloud
– Americas –
2020
Cisco Capital Partner of the Year
– Americas –
2020
Public Sector: US Federal Partner of the Year
– Americas –
2020
Public Sector: US Federal Defense Partner of the Year
– Americas –
2020
Public Sector: US Federal Software & Services Partner of the Year
– Americas –
2020
Public Sector: US SLED Territory Partner of the Year: West
– Americas –
2020
APJC: Enterprise Partner of the Year
– APJC –
2020
UK & Ireland: CGEM Partner of the Year
– EMEAR –
2020
Architectural Excellence Partner of the Year – Data Center
– Global –
2019
Architectural Excellence Partner of the Year – Collaboration
– Americas –
2019
Enterprise Partner of the Year
– Americas –
2019
Architectural Excellence Partner of the Year – Service Provider Architectures
– Americas –
2019