Partner Spotlight: Hewlett Packard Enterprise
HPE & WWT
Providing world-class data center solutions for our customers around the globe
As a Hewlett Packard Enterprise (HPE) Platinum Partner, WWT is a leading provider of advanced compute, storage and cloud solutions. Through our partnership with HPE, we help organizations optimize their IT environments to deliver services that transform their business. This growth has largely been facilitated by WWT's Advanced Technology Center (ATC), where customers can explore, evaluate and gain hands-on access to a variety of HPE technology. The ATC is an HPE-certified Cloud Center of Excellence (CCOE) and provides customers with demonstrations and proof-of-concept environments to explore and evaluate HPE cloud, compute, converged systems, storage and management.
Define Your Right Mix of Hybrid Cloud
We help organizations build a hybrid cloud strategy that transforms and accelerates their operations, implemented the right way across people and processes.
Deliver Everything as a Service
HPE GreenLake is a suite of consumption-based IT solutions with a simple, pay-as-you-go IT financial model.
Redefine the Edge with Aruba
The edge allows us to quickly and accurately capture new insights from new sources. WWT and HPE help enterprises turn data into intelligence that drives seamless interactions.
Transform IT Operations with Composability
Composability enables a cloud-inspired experience on-premises. Composability and hybrid cloud management make it faster, easier and more cost-efficient for internal IT to deliver services.
Intelligent Storage Unleashes the Power of Data
The HPE Intelligent Data Platform can unlock the power of data to help transform your business.
Unlock Insights with AI and Analytics
HPE helps customers create insights from data with AI and analytics from edge to cloud, delivering Everything as a Service.
Our Advanced Technology Center (ATC) is a collaborative ecosystem where organizations can explore how HPE products fit into integrated architectural solutions that further accelerate their digital transformation. The ATC is itself a software-defined next-generation data center that helps organizations explore and prove out any HPE technology.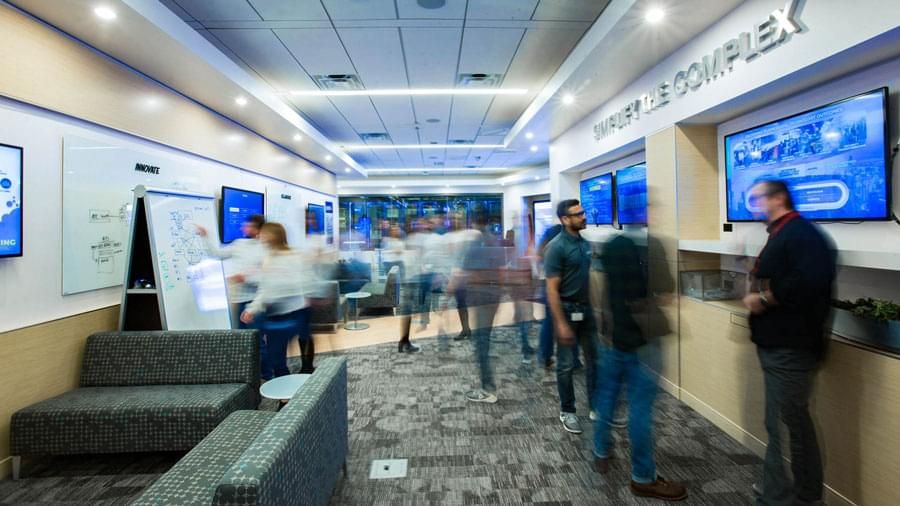 Highlighted Labs
OneView 5.0 Training Lab
This is a sandbox environment for all WWT employees or customers who are looking to enhance their knowledge of HPE's management platform OneView. This training lab will allow you to access OneView simulators that are running on an ATC VCloud instance for a self paced training of the in's and out's of HPE Infrastructure Management tool.
HPE Nimble Storage Lab
HPE Nimble Storage All Flash Arrays combine a flash-efficient architecture with HPE InfoSight predictive analytics to achieve fast, reliable access to data and 99.9999% guaranteed availability. Radically simple to deploy and use, the arrays are cloud-ready, providing data mobility to the cloud through HPE Cloud Volumes.
HPE Primera Storage
The HPE Primera Storage Lab allows our partners, customers and WWT engineers to play with and experience the latest HPE enterprise storage system.
Certifications
HP ATP: ArcSight Security V1
HP ATP: Data Protector v9
HP ATP: FlexNetwork Solutions V3
HP ATP: Server Solutions V2
HP ATP: Storage Solutions V1
HP ATP: TippingPoint Security V1
HP ATP: Vertica Big Data Solutions V1
HP Master ASE: Storage Solutions Architect V1
HP Product Certified: HP OneView 1.20
HP Sales Certified: Vertica Big Data Platform [2016]
Network Integrator V1 HPE ASE: Storage Solutions Architect V2






US Solution Provider of the Year
– United States –
2019
Partner of the Year
– Americas –
2016