ServiceNow Discovery + CMDB Health Check
For organizations utilizing ServiceNow, a well-maintained Configuration Management Database (CMDB) is key to a successful Enterprise Service Management program. Unfortunately, many organizations find their CMDB to be untrustworthy, underpopulated or overpopulated. A Discovery + CMDB Health Check can help you determine where you are today, the gaps that exist and how to remediate these issues.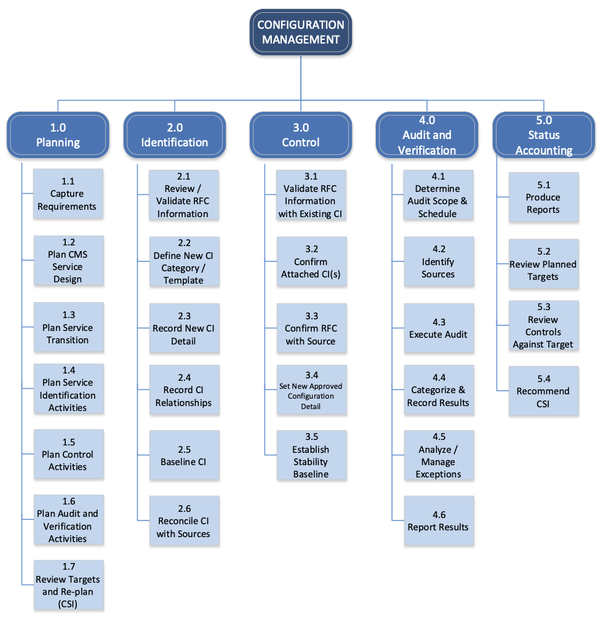 Details
Each of the processes ServiceNow is known for (Incident, Problem, Change, Knowledge, Service Catalog/Request, Vulnerability Response, Security Operations, etc.) are designed to reference Configuration Item (CI) records contained within the CMDB. By creating associations between these processes and the related CIs they impact, ServiceNow collects and aggregates the data needed to drive the intelligent decisions made in higher-level automation and orchestration.
Given the foundational importance of this data, it is vitally important to understand that configuration management is an ongoing process and not just a tool to implement. Without proper oversight and governance, the CMDB can become nothing more than a nuisance. A CMDB with poor quality data is just as bad, if not worse, than not having a CMDB at all.
Approach
WWT tackles ServiceNow Discovery and CMDB remediations by thoroughly examining and validating the people, processes and technologies at play in your organization. This wholistic approach ensures the highest probability for success. They key is understanding your environment's current state as a functional entity as well as each individual component.
Some areas typically examined in a Discovery + CMDB Assessment from WWT include:
People & Process
Evaluation of appropriate Configuration Management guardrails, including:

Process Ownership
Service Ownership
CI Class / Support Ownership

Evaluation of CMDB Health Scores and KPIs, including:

Completeness
Compliance
Correctness

Evaluation of necessary CI Classes and associated compliance with the Common Service Data Model 3.0 (CSDM)
Technology
Investigation of MID Servers (quantity, placement, capabilities, scope)
Validation of Discovery Schedules (batch sizing, run times)
Validation of Discovery Credentials and Affinities
Validation of Discovery Sources and Datasource Precedence
Evaluation and Validation of Identification and Reconciliation Engine (IRE) configuration
Evaluation of OOTB and Custom Discovery Patterns (or lack thereof)
Deliverables
ServiceNow Discovery + CMDB Health Check outputs include:
A review of current Configuration Management CI classes, process and configuration
A review of current state Discovery configuration; including MID servers, utilized probes, sensors, patterns -- and associated logged errors
Description of issues found
Prioritized recommendations ranked by issue and severity
WWT's best practices for resolving/enhancing Discovery and CMDB issues
Recommended training(s)