Internship Program
Expand your learning outside the classroom.
Prepare for your future!
Our 10-14 week summer program is designed to give college students workplace experience prior to graduation and enhancing their education. Our program is focused on preparing students for their careers while providing valuable contributions to our company. WWT interns work in a dynamic and collaborative culture that highlights career opportunities and advancement.
Apply for the Summer 2023 Program!
Thanks so much for your interest in our Internship Program. Unfortunately at this time, our Summer 2023 Program Applications are now closed.
Please note: With the risk of COVID-19, our Internship Program dates, details and hiring are subject to change.
Find Your Fit
A Culture of Diversity and Inclusion
Diversity is what makes us unique as an organization, but inclusion is what sparks our innovation and creativity. Our focus areas include Workforce, Business Impact and Community Outreach. Building and retaining a diverse workforce starts with our recruiting efforts, reinforced through our leadership. We leverage collaborations through strategic diverse partners, inclusive professional organizations, Historically Black Universities, inclusive campus affinity groups and community outreach partners. These organizations have continually allowed us to build a recruitment strategy in diverse areas through job boards and events while serving as a means to develop a talent pipeline for our future. Our vision and mission are to provide all employees an opportunity to advance their competencies through continuous learning while building a sense of comradery, mentorship and increased awareness throughout the organization, making WWT a Great Place to Work for All.
WWT is truly invested in their interns as my experience here has been nothing short of incredible. Being immersed in the all-inclusive culture while working with strong, passionate leaders has given me a strong start to my professional career.
Asad Merchant | Human Resources Intern
Benefits and Perks
Through recruitment, workforce inclusion and education we provide our employees with the needed resources for success and strive to maintain our Great Place to Work® atmosphere by always putting our employees first. Our commitment to developing our students begins with an assigned manager AND mentor to be sure all interns have the proper internal resources and support while with us. Time spent at WWT as an intern also means exposure to our encouraging executive leadership through various events and presentations.
The WWT Internship program offers many unique experiences to our interns, all of which are specifically designed to foster the professional growth of our students and contribute to the advancement of their education.
As an intern, you will not only have the benefit of gaining real-world job experience, but you'll also enjoy benefits and perks similar to our full-time employees.
Program Qualifications
We are committed to investing in you personally and professionally, and that means finding an internship within our company that is right for you. Explore the "Find Your Fit" section to get an idea of specific qualifications.
Here are the basics:
Must have at least one completed semester of college.
Currently enrolled in a full time college course load and will have at least one semester left after the internship.
Must be pursuing a degree relevant to the business.
Must be able to complete the 10-14 week program and be present for key dates throughout the summer.
Must provide reliable housing and transportation.
If you're interested in any of our opportunities, are looking for a challenging internship program and meet the qualifications, apply for our next program!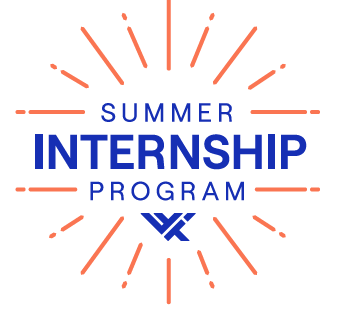 Application Process
WWT's selection and hiring process is unique. We embrace your individual strengths and want to understand a candidates' experience, education, skills, career desires and individual talents. We also look for candidates who are aligned with our core values of THE PATH.

If you do not meet WWT's current needs, your resume will remain in our database for a period of time. If a future opening matches your qualifications, we will not hesitate to be in contact with you.
When the applications are open, apply online via the "Find Your Fit" section of this website or by searching "All Openings" on our Careers site. You must fill out the application in its entirety to qualify.
You will receive an automatic email notification that confirms we received your application.
Recruiters will review the applications and resumes to identify candidates that meet our specific needs.
If you meet WWT's qualifications, a recruiter will contact you to begin the interview process. This process may involve various interviews through video conferencing, phone and face-to-face.
Hear what our Summer 2022 Interns had to say!
Frequently Asked Questions