Anticipate and adapt
Be prepared for what's next and remain a market leader

Stay fresh
Innovate faster to deliver best-in-class experiences

Break down silos
Create harmony across teams, data and processes

Thrive
Increase revenue and profitability

Attract and retain top talent
Empower employees to reach their full potential

Fulfill your purpose
Achieve your goals, mission and vision
Get started today by exploring our EX and CX resources or view our services to learn how we can help you deliver unexpected digital experiences.
The connection between customer experience and employee experience
The impact of an organization's employee experience extends beyond its workforce. Because employee experience and customer experience are closely connected, it's important for leaders to emphasize both equally.
When employees are provided the right tools, processes and technologies to work seamlessly, efficiently and effectively in their jobs, they're empowered to collaborate more, innovate faster, deliver better customer service and reach their full potential. When they're not, it can stunt digital transformations and adversely impact customer engagement and loyalty.
Additionally, creating multiple ways for customers to interact with your brand puts pressure on your employees and directly impacts operations. It's crucial to anticipate how new customer experiences will impact employees and their interactions with customers.
Trending
Catch up on the latest perspectives from our experts.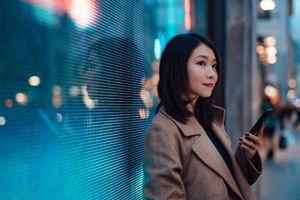 WWT Research
Delivering best-in-class employee and customer experiences requires focused attention on your people, processes and technology. Backed by decades of experience helping clients across industries deliver fresh digital experiences, our research reports will empower your organization to outpace the competition and thrive. You'll find actionable insights into technology solutions and trends, step-by-step guidance for advancing your CX and EX, and ways to measure success. Log in to access them today.
Why WWT?
Digital experiences impact everyone and every technology domain within an organization. That's why you need a partner that doesn't just know digital but understands your people and your entire ecosystem.
From strategy to execution, WWT helps organizations align their people, processes and technologies so they can bridge the gap between their physical and digital experiences. Our background in employee experience and customer experience, combined with our deep bench of technical talent in cloud, infrastructure, networking, security, big data, AI/ML and more, allows us to see the entire process and deliver unexpected solutions for our customers.
How we deliver the unexpected
Explore these case studies to learn how we help clients exceed expectations and thrive.