Rise above the cloud
Organizations everywhere have turned to cloud in pursuit of digital transformation. Yet many are struggling to harness cloud's full potential. That's because optimizing and securing cloud environments has become more complex than ever.
We believe today's digital world demands a new approach to cloud.
One where your people, processes and technologies work together in harmony. Where you have the visibility and resiliency needed to scale at the speed of your business.
It's time to rise above the cloud.

What's new in Cloud?
Check out the latest perspective from our experts in the field.
WWT Research
Actionable insights into technology solutions and trends that can help you make more informed decisions and outpace the competition. Explore our latest cloud reports.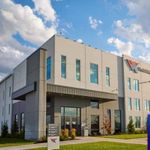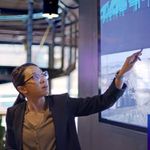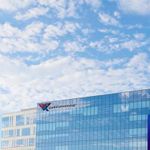 Watch now
In-depth conversations with our cloud experts on a range of exciting topics. Watch to learn more!
Why WWT?
The difference of cloud strategy plus execution
Unlike traditional consulting organizations, boutique firms and cloud service providers (CSPs), WWT offers independent expertise across all areas of cloud, from strategy through execution.
Our expertise is informed by three decades of building the infrastructure on which clouds run. We've designed, deployed and secured complex multicloud, data center and networking solutions for some of the largest businesses in the world.
We bring the leading CSPs, OEMs, independent software vendors (ISVs) and technology platforms together in a collaborative ecosystem where clients can learn about and test cutting-edge technologies and integrated architectural solutions.
Industry case studies
Cloud is changing how organizations operate and achieve business outcomes. Explore some of our client success stories.