Cloud computing
While most organizations have embraced a cloud operating model, a significant number grapple with unlocking cloud's extensive capabilities. That's because optimizing cloud environments has become more complex than ever.
We believe today's digital world demands a new approach to cloud. One where your people, processes and technology operate in harmony. Where it's easy to achieve the visibility and resiliency needed to scale cloud at the speed of your business.
Reach new heights by harnessing cutting edge cloud services and solutions to meet your business outcomes.
Business outcomes of cloud transformation
By aligning people, processes and technology behind a holistic cloud strategy, you can:

Save money
By paying only for the resources you need, unlocking new revenue streams, and reducing costly infrastructure maintenance.

Speed time to market
By accelerating developers' ability to design, test and deploy new products through automated infrastructure and delivery.

Be more agile and flexible
By scaling cloud resources up or down as needed to meet fluctuating business demands.

Make data resilient
By leveraging advanced and automated security features to protect and backup your most valuable data.

Collaborate better
By making critical resources and data instantly accessible to workers and customers wherever they're located.

Enable innovation
By ensuring your IT environment is prepared for exciting advances in artificial intelligence, machine learning and more.
WWT Research
After decades of helping clients plan, deploy and secure cloud solutions across industries, we have many best practices to share. Log in for insights and guidance on maturing your cloud capabilities and measuring success.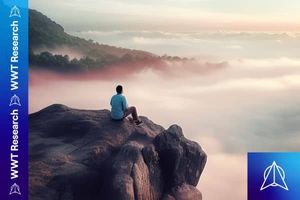 Trending
Catch up on the latest perspectives from our experts in the field.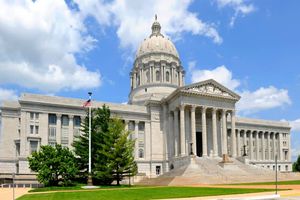 Why WWT?
The difference of cloud strategy plus execution
Unlike traditional consulting organizations, boutique firms and hyperscalers, WWT offers independent expertise and services across all areas of cloud computing — from strategy through migration to ongoing optimization.
Our expertise is informed by three decades of building the infrastructure today's clouds run on. We've designed, deployed, integrated and secured complex multicloud, data center and networking solutions for some of the largest businesses in the world.
We bring the leading cloud hyperscalers, independent software vendors (ISVs) and OEMs together in a collaborative ecosystem where clients can learn about and test the latest technologies and integrated architectural solutions.

How we rise above the cloud
Cloud has changed how organizations operate and deliver business outcomes. Explore some of our success stories.
Industry insights
A selection of cloud outcomes through the lens of industry.