Supply chain and integration services
As organizations embrace digital transformation, streamlined supply chain solutions have become increasingly critical to success. Yet today's supply chains are often complex and interdependent, especially for those who rely on multiple vendors, each with their own supply chains to manage. When these downstream supply chains are disrupted, the ripple effect can directly impact your end customers.
WWT simplifies the supply chain by acting as a single point of contact for organizations interested in designing, building, testing and deploying fully integrated systems on time and on budget.
Benefits

Accelerate time to market to boost competitive advantage, capture new business and delight customers with accelerated product delivery.

Increase the predictability and visibility of large, multi-site rollouts to gain real-time insights and flexibility that can level load demand when plans change.

Scale and streamline shipments of pre-configured, multi-vendor solutions to nearly every country in the world.

Optimize costs and transform your supply chain into a revenue-generating business driver.
Integration and deployment at global scale
Our global presence revolves around integration centers in the United States, the Netherlands, India and Singapore. With teams strategically positioned around the world, equipped with local knowledge and expertise, we deliver world-class experiences, product fulfillment, customer support and project management services to clients in most countries.

With more than 4 million square feet of physical warehouse and integration space spread over three continents, WWT has the capacity to configure more than 30,000 systems per week.
The value of localized support
Our ability to establish global account teams in close proximity to client locales gives our clients easy access to experts who understand their requirements and who are knowledgeable about partnering with local and regional technology providers.


Our localized approach can help lower shipping costs, minimize procurement complexities and reduce an organization's carbon footprint. It also aligns with our OEM partners' preferred strategy for managing warranty and support, minimizes currency risks, maximizes tax efficiencies, and makes it easier for organizations to operate in accordance with local country rules and regulations.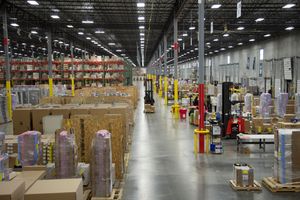 Supply Chain Workshop
WWT business and supply chain experts will review plan-to-pay processes, physical logistics, information exchange, resource utilization, cash flow and asset lifecycle management.