Elevating innovation and experience through next-gen connectivity
WWT serves global service providers as one source for the entire technology lifecycle, working to propel innovation, reduce expenses, and boost financial performance and customer satisfaction. We specialize in disaggregated, multi-vendor rollouts and provide full, up-front oversight of costs to help identify and capture new revenue streams.
We make it easy and affordable for international service providers to expedite and scale the journey to innovate. Our customized strategies are designed to…

Accelerate time to revenue
With scalable next-generation technology platforms that enable rapid service delivery.
Generate new revenue streams
With expert-led guidance in building new managed services for end customers.

Drive digital transformation
With new or integrated agile solutions that uphold evolving market demands.

Improve customer value
With omnichannel solutions that map customer journeys and personalize services.
Industry insights
Check out the latest perspectives from our experts in the field.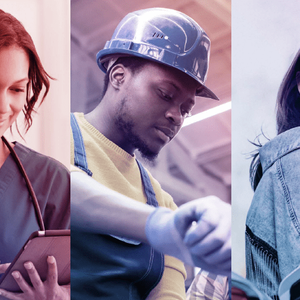 Global Service Provider
The Innovation Agenda
By gaining an insight into the challenges that these healthcare, manufacturing and transport industries struggle with, as well as their hopes for the future, we have gained a deeper understanding of how telecommunications companies can support senior industry leaders to reach their innovation goals.
Along for the journey
We deliver on customized strategies with solutions that accelerate and scale innovation
Our goal is to remove complexities of disaggregated, multi-vendor builds. We orchestrate turnkey, vendor-layered solutions viewed through a single pane; we simplify supply chains and accelerate speed to market by delivering on time and on budget.
Our expert advisors craft tailored briefings and workshops alongside client teams to develop next-level strategies and deliver end-to-end solutions for optimal, lasting results. We specialize in:
De-risking the acquisition of technology
We help global service providers find the right solutions through world-class lab-testing environments and hands-on support from esteemed subject matter experts.
Sustaining long-term partnerships
We're passionate about adapting our organization to meet the specific demands of each project we undertake. As such, we evolve our partnerships and grow ahead of the industry curve, developing tools to support our clients' most leading-edge objectives.
Added value, lower cost
Through lean supply chain practices, we help clients consolidate spend while procuring the best products at the lowest price and fastest pace. Centralized product management results in substantial savings, predictable lead times and optimized financial posture.