Partner Spotlight
Amazon Web Services & WWT

As an AWS Advanced Consulting Solutions Partner, WWT helps customers on any stage of their cloud journey. From strategy to design and build through migration and optimization, we create solutions that support each organization's unique needs.
We consult with organizations to fully leverage AWS to drive their vision and strategy, providing cloud expertise in application development, networking, security, data management and more along the way.
AWS Public Safety and Disaster Response
Enabling better public safety and disaster response outcomes. We provide organizations with new ways to harness technology to prepare for, respond to and recover from man-made and natural disasters.
AWS DevOps
Working with AWS, we help organizations evaluate, design, implement and operate the right DevOps processes and tools to enhance operational efficiency and drive business outcomes.
AWS Security
WWT helps organizations understand and address cloud security challenges. Our team of security-certified architects, engineers and consultants works with organizations to evaluate, design and implement solutions customized to fit their unique needs.

Cloud Cost Management
Whether you're an existing AWS customer, new to the cloud or looking to expand your portfolio, we offer consolidated billing, premier onboarding and flexible support to help you address the financial challenges of managing your AWS environment.
AWS Marketplace
By purchasing AWS software solutions through WWT, organizations can have confidence they're working with an experienced cloud partner, while receiving the same fast and friction-free purchase experience they're accustomed to.
ISV Partnerships
WWT leverages our industry knowledge and leadership in technology, solution development and integration to align partner innovations with customer-specific business needs. ​With strategic co-sell relationships with more than 100 independent software vendors and OEMs, we bring technology together to deliver valuable business outcomes.

Industry Expertise
Industry-specific solutions are key to turning digital disruption into opportunities for innovation. To address the diverse realities facing different industries and focus on the specialized solutions that lead to success, we organizationally align to support Global Enterprises, Public Sector agencies and Global Service Providers.
WWT's Advanced Technology Center (ATC) features AWS Outposts, a secure connection with the AWS cloud platform, and connectivity to Equinix. These capabilities allow organizations to test, design and validate private, public, hybrid and multicloud architectures in one place.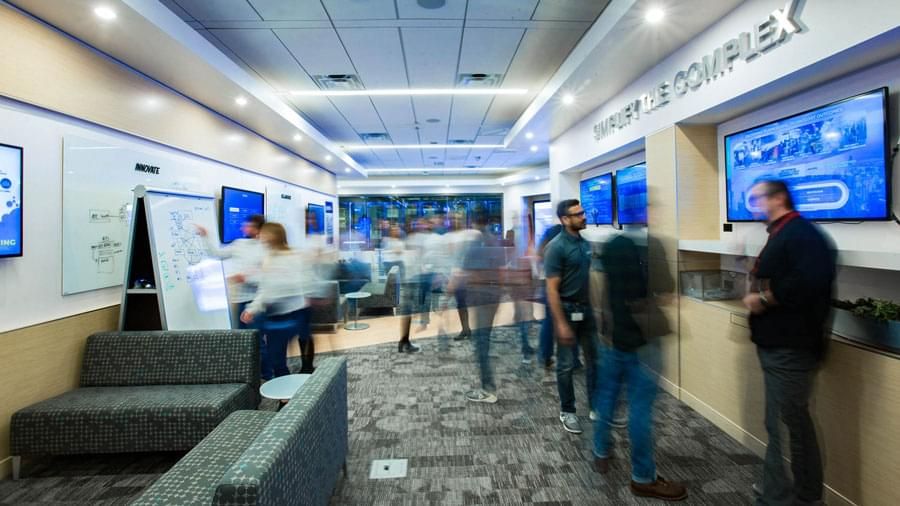 AWS Transit Gateway
This lab is designed to provide hands-on experience with AWS Transit Gateway Architecture, providing connectivity between on-premises, AWS and the service insertion functionality.
VMware Cloud on AWS
In this on-demand sandbox environment, users are given the persona of a VMware administrator and allowed access to perform actions such as creating resources and migrating VMs (cold, vMotion or via HCX).
AWS Control Tower Overview Lab
In this lab, customers will be able to walk through AWS Control Tower with a WWT Cloud Platform Architect who demonstrates the pros, cons and caveats of Control Tower.