Infrastructure built for tomorrow
Having an infrastructure that responds to whatever tomorrow brings is crucial to remaining competitive in today's global markets.
What does that look like?
One that can adapt and scale without compromising performance or security. Where you have full control over your systems and complete visibility of your data.
And one with a foundation where you can establish a more efficient, sustainable footprint.
That's what we call an infrastructure built for tomorrow. 
Trending
Catch up on the latest perspectives from our experts.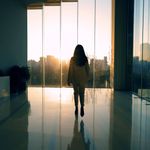 Why WWT?
Our history is in infrastructure, with over three decades of building IT infrastructure that supports the business-critical operations of our clients. We've designed and deployed complex data center, multicloud and networking solutions for some of the largest businesses in the world.
We bring the leading OEMs, ISVs and technology platforms together in a collaborative ecosystem where clients can learn about and test cutting-edge technologies and integrated architecture solutions. Learn more about our services.
Discover labs
Our labs provide hands-on access to the latest technology from our ecosystem of partners. Architects and engineers can build foundational knowledge around specific products, explore integrations between vendors and keep pace with new features releases. Dive into the technology that's driving business outcomes for organizations across industries. Explore all labs.
Deploying your infrastructure
From the data center to the cloud to the network and to the edge, we have you covered.
Industry case studies
Explore some of our work to learn more about how we helped set up our clients for success by ensuring they had an infrastructure that was built for now and the future.