About NetApp & WWT
Incremental value is created by the speed at which data can be analyzed and transformed to produce high-value outcomes. The largest ride hailing company in the world doesn't own a single cab, and the largest accommodation company doesn't own a single hotel – these companies create value out of data and the speed at which they can transform that data. As customers transform, enabling them to manage, protect and move data seamlessly via hybrid and multicloud solutions is the new standard for IT. NetApp and WWT partner on innovative solutions to help our customers leverage the power of their data anywhere and anytime – helping make data their biggest competitive advantage.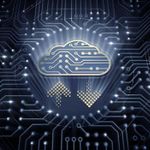 Start your journey today
Learn more about our NetApp capabilities, speak with an expert or take advantage of what we have in our labs.