Connecting the distributed enterprise
With users, workloads and devices now everywhere, networking leaders must find new ways to enforce security, encourage productivity and enhance user experience. We help organizations create global connectivity architectures that meet the needs of the distributed enterprise.

Apply consistent networking and security policies across cloud, SaaS and private data center workloads

Optimize traffic flows for remote and hybrid work

Boost employee satisfaction by enabling flexible, collaborative workspaces

Gain greater visibility into network performance for faster root-cause analysis

Train staff on the tools and skills they need to efficiently manage complex networks

Prioritize device connectivity to further innovative business initiatives
What's new in networking?
Check out the latest perspective from our experts in the field.
Networking
Thinking Beyond Wi-Fi to Empower a Mobile Workforce | Research
For years, organizations' wireless strategies have been centered around when to upgrade to the latest version of Wi-Fi. But new technologies and use cases are forcing networking directors to think bigger about wireless networking in order to meet the needs of a dynamic and mobile workforce. Join WWT Mobility and IoT Practice Manager Bob Hrbek as he discusses these changes — from the role of private LTE in the enterprise to the wireless network becoming a launchpad for business innovation. Bob also talks about how advances in access points, controllers and more are lowering the barrier of entry to deploy different options for connectivity and why now is the right time to plan for the future.
Featured WWT Research
We've identified four priorities networking leaders can make tangible gains by the end of 2023. Access the report below.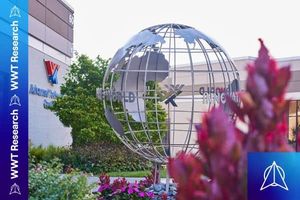 Empower users everywhere
With some employees returning to the office, others remaining at home and still others opting for hybrid work, networking leaders must figure out new ways of empowering employees. Secure access service edge (SASE) and software-defined networking (SD-WAN) allow network administrators to apply consistent policies that deliver performance and security to users, regardless of their location.
Capitalize on the latest waves in Wi-Fi
Many on-site employees no longer have permanent workstations, increasingly move around the office throughout the day and rely on bandwidth-intensive applications to connect with remote peers. The dense capacity architectures of Wi-Fi 6 and 6E provide superior experiences for today's on-site employees.
Achieve global connectivity
The number of software-as-a-service (SaaS) applications needed to support large enterprises has risen dramatically during the past few years. While these applications quickly enable new business capabilities, they also introduce network complexity. A global connectivity fabric cleanly connects services and applications, enhancing performance and security across an organization's global footprint.
Supercharge mission critical services
As data is being consumed faster than ever, robust optical networks provide the ideal foundation for mission-critical services. But it's no longer just about throughput. Organizations also need routing capabilities to support new digital experiences. Advances in optical networking give teams the best of both worlds.