AppDynamics Essentials
WWT builds a foundational education series for you.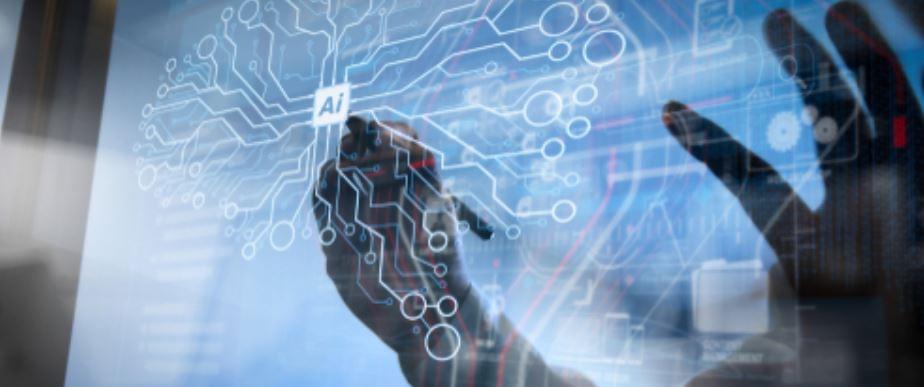 AppDynamics is the market leader in Application Performance Management (APM) platform solutions and provides real-time monitoring of applications to detect anomalies, monitor application environment performance and collect and analyze metrics.
Unfortunately, it's a complex tool, requiring extensive education in order to get the most value from it. We at WWT have this education and are willing to share some of it with you. In this series, AppDynamics Essentials, we're going to build a learning foundation with AppDynamics, break down some of its jargon and dissect its most important features.
Powerful Alerting With Health Rules, Policies and Actions
Keeping up with an immense application landscape can be a daunting task. AppDynamics can further help you there. Using health rules, policies and actions is an easy way to catch issues before they happen and notify your application support team so they can address them.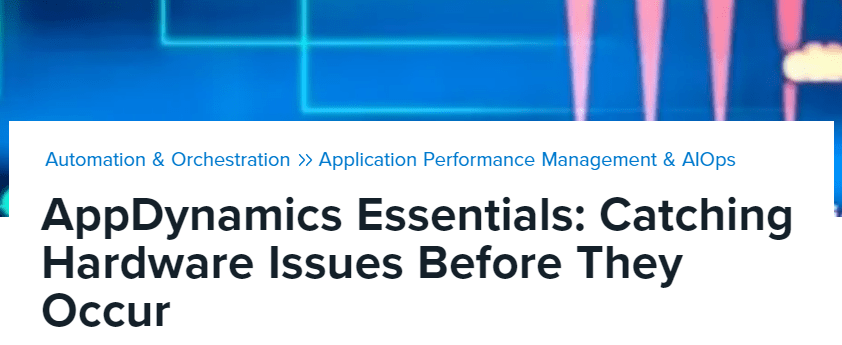 Anomaly Detection
Anomaly Detection uses the power of AppDynamics and its machine learning to enable automated root cause analysis (RCA). It discovers normal ranges of key entities and/or Business Transaction metrics and then alerts you when they significantly deviate, providing you with the suspected causes.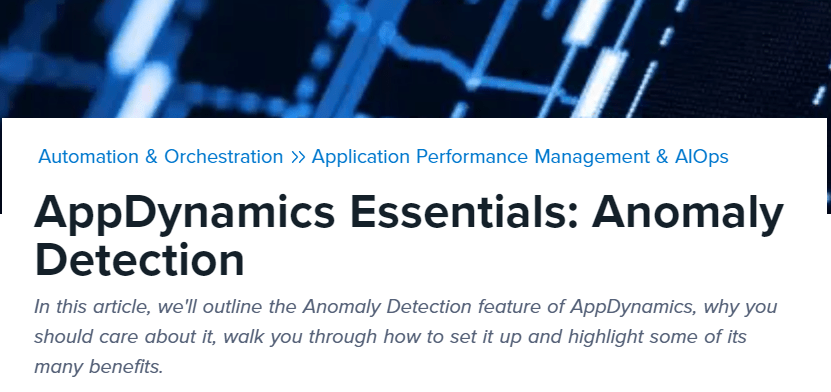 Related Reading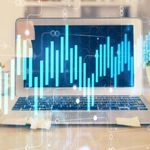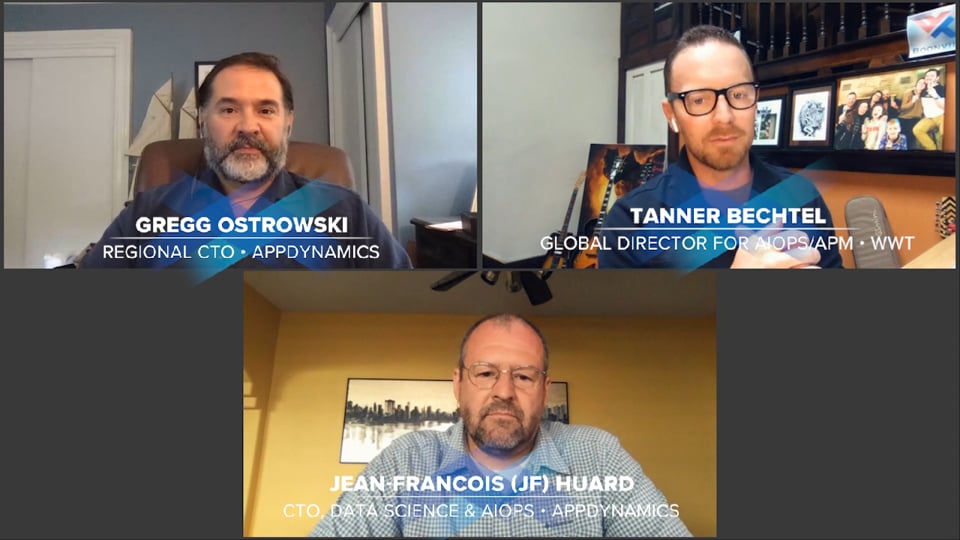 The Journey to AIOps
In this webinar, "The Journey to AIOps", experts from WWT and AppDynamics talk about how AIOps is closer, and more achievable, than you ever imagined. This powerhouse group will get you up to speed on the rise of AIOps and its current state, and discuss how AIOps can deliver better outcomes for your business today.
Ready for the next step in your AppDynamics journey?