Contact Center Strategic Platform Assessment
The Contact Center Strategic Platform Assessment is an in-depth consulting engagement to gauge a customer's readiness to upgrade/enhance their contact center solution to meet their strategic and operational objectives. This solution may, for example, include migration to the cloud, upgrading their premise solution, or enhancing their current solution. It will answer the questions:
What is the right strategic, target platform for your Contact Center(s)?
If cloud, what type of cloud platform is best aligned with your requirements?
If not, what are your other platform options to meet your strategic requirements?
Contact Center and IT leadership are focused more today than ever on modernizing and improving their customer experience. According to Gartner, Contact Center's top priorities in 2020 are: 1) delivering digital channels and moving to new technology in the Contact Center, 2) improving agent experience and 3) enhancing and improving the customer experience. If you are modernizing your Contact Centers and looking to improve your service and customer experience, WWT's Digital Workforce practice can assess your Contact Center current state and provide a future state roadmap for moving to new technology, including migrating to the cloud (or strategic alternative if applicable) and delivering improved customer and agent experience.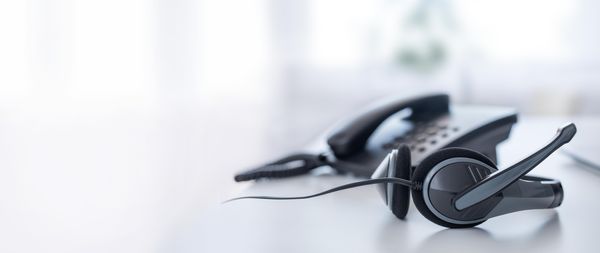 Goals & Objectives
Scope
Determining the right strategic Contact Center platform for your enterprise can be very challenging. Building out or upgrading cumbersome, on-premise solutions with pay-as-you-go cloud services can seem very appealing, but it's important to stay mindful of common pitfalls when determining which type of platform will meet the specific Contact Center requirements for your organization. Contact Center Strategic Platform Assessment in-scope services include:
Elicitation, documentation and prioritization of all Contact Center current and target state business requirements
Contact Center target platform deep-dive sessions with key stakeholders
Guiding Q&A specific to cloud readiness
Best practices consulting on approaches to achieve target state requirements
Areas to be evaluated for readiness include:
Regulatory environment
Data security constraints
Platform stability requirements
Organization size and structure
Total cost-of-ownership goals
Integration complexity
Budgetary model alignment
Migration timeline drivers
Business Goals and Objectives
Self-Service Capabilities
Interaction Channel Routing and Queue Design
Workgroup Optimization
Business Processes and System Integration
Agent Desktop Experience
CX 360 – Quality and Customer Satisfaction
Key Performance Indicators and Reporting
Workforce Management Best Practices
Deliverables
The final deliverable will be a thorough, actionable strategy document that summarizes the results of the activities described above and that lays out viable options, their respective pros/cons, specific target platform recommendations, risks, dependencies and timeline considerations associated with migration to the recommended target platform. This strategy document will be delivered in a Word document, Excel spreadsheet(s) and PowerPoint presentation, presented to the sponsor(s) upon conclusion.