Cybersecurity Program Assessment
WWT is a global leader for the majority of F100 and government organizations, providing audit, compliance and risk management readiness assessments. Specific business units or an entire organization may be evaluated within an assessment to identify findings, gaps and a risk management roadmap. WWT provides a level of detailed analysis to create roadmaps to increase security program maturity and maximize the use of people, processes and technology to reduce risk while increasing efficiencies.

Organizations have different requirements, to both meet compliance and desired areas of risk management focus. For example, US DoD contractors and supporting organizations are required to be CMMC compliant, thus requiring readiness assessments using the CMMC framework published by the US DoD. Other organizations may desire to use a framework like ISO, to focus more upon business controls and operations. WWT supports a wide range of assessment including but not limited to NIST (a wide variety), ISO, CIS, and CMMC.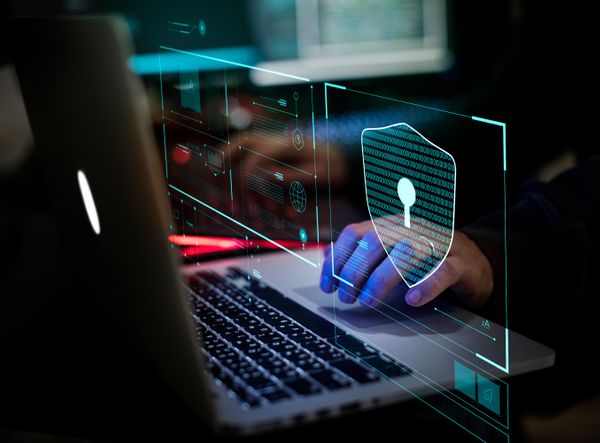 What to Expect
WWT works with the client to identify areas of focus and scope, then performing framework driven discovery, validation, and review of both practices and capabilities for an organization.
Discovery

Identification of Findings

Identification of Gaps

Risk Reduction Roadmap

Detailed Report and Executive Presentation
Details
WWT provides the expertise who bring in depth knowledge of industry standards along with best practices across a range in industries. The combined expertise is leveraged through our advisory services, professional services and advanced technologies. Our Security Consultants can help define and scope your organization's cybersecurity posture by providing the following services:
Compliance with Industry Standards
Get a concise view of cybersecurity compliance with best practice frameworks, standards and regulations including CMMC, ISO 27001 & 27002, HIPAA, PCI, NIST CSF and 800-53, or Critical Security Controls Top 20 (AKA SANS Top 20).
Technology and Operational Risk Management
Assess how technology and operational risks are managed and controlled.
Policy Review
Identify policy gaps and assist in the creation of policies to clearly define actions needed to comply with required regulations.
Security Program Maturity
Compile and summarize information about the overall maturity level of an information security program using a comprehensive scoring matrix.
Security Control Gaps
Analyze existing controls and map them to industry best practice controls to identify gaps and provide a roadway to implementation of additional controls to meet objectives.
Risk Exposure
Evaluate existing risk exposure to the organization, stakeholders and clients.
Work with experts
Clients who participate in a WWT Cybersecurity Program Assessment gain a comprehensive understanding of their security program maturity and walk away with prescriptive recommendations to mitigate identified risks or control gaps. WWT will work with organizational stakeholders to assign risk ratings or priorities for assessment findings. These ratings or priorities will formulate a corrective action plan that can be used to set goals and objectives for security program enhancement.
Methodology
Grounded in advanced concepts, technologies, solutions and reference architecture, WWT's methodology can be customized and delivered to meet an organization's specific cybersecurity needs.

We have subject matter expertise and offerings that align with each domain (some examples of our offerings are listed above). The cybersecurity methodology, combined with our delivery methodology, allows us to comprehensively evaluate your enterprise by asking simple questions:
Is your environment ready for today's security threats (governance, risk and compliance)?
Are you aware of today's threats and are your personnel trained for them?
Can you deploy technology to defend against and detect today's advanced threats?
If you defend against or detect a threat can you analyze what happened?
Once you defend or detect are you prepared and trained to respond?
Outcomes
Work directly with WWT to achieve the following:
Evaluate the enterprise security posture and compliance against internationally accepted information security frameworks or regulations.
Create a gap analysis of the current environment in accordance with the framework or regulation.
Provide a 1 to 5 rating for each control indicating its maturity using the Capability Maturity Model Index (CMMI).
Define a roadmap that recommends specific programs, architectures and technologies to achieve best practices and/or prescriptive regulatory compliance guidance.
Understand how integrating governance, risk and compliance processes can reduce costs and mitigate or reduce risk.
Benefits
Meet compliance, increase assurances for both practices and capabilities, mature business operations and outcomes, improve efficiencies, and drive risk reduction using a proven and globally accepted methodology and framework for success.