Dynamic Persona Assessment
An organization's people — its end users — are at the center of every process and digital transformation. So it's crucial they have the right tools for success. Yet we often find end-user technology decisions are disjointed, left up to distinct business units or simply sprawling over time.

As organizations pivot towards employee-centric services, the need to empower end users with the right technology tools and provide measurable business value is paramount.

Our Dynamic Persona Assessment differentiates itself from traditional persona assessments by merging data and institutional knowledge, building a sustainable persona framework that can be used for a variety of business and technical decisions and initiatives.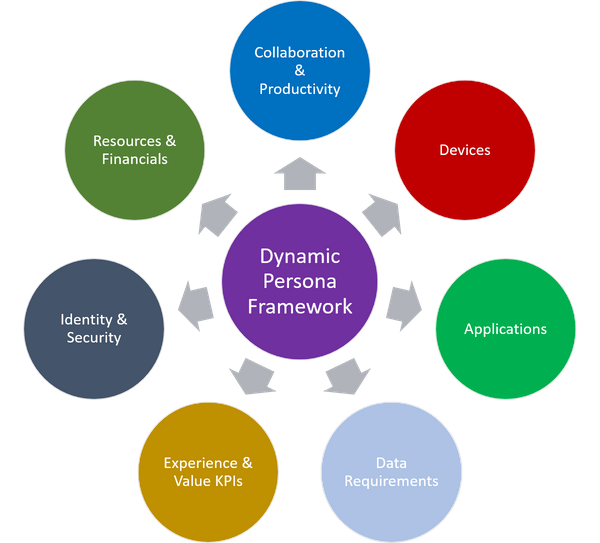 What to Expect
By aligning end-user needs, business objectives and technology requirements, IT gains a clear picture of how best to support the business. Without insight from LoB leaders on end-user needs, IT makes assumptions — often false ones — about who their end users are and which technologies they need to work efficiently.
Map business requirements to technology

Right-size resources and financials

Target service delivery

Develop experience KPIs and targets

Personalize technology experiences

Roadmap organizational transformation
Details
Align stakeholders across technology, line of business and end users
Merge institutional knowledge with data
Build a holistic framework for people-centric technology decisions, standards and end-user experience
GAP assessment for current to future state
Strategy and roadmaps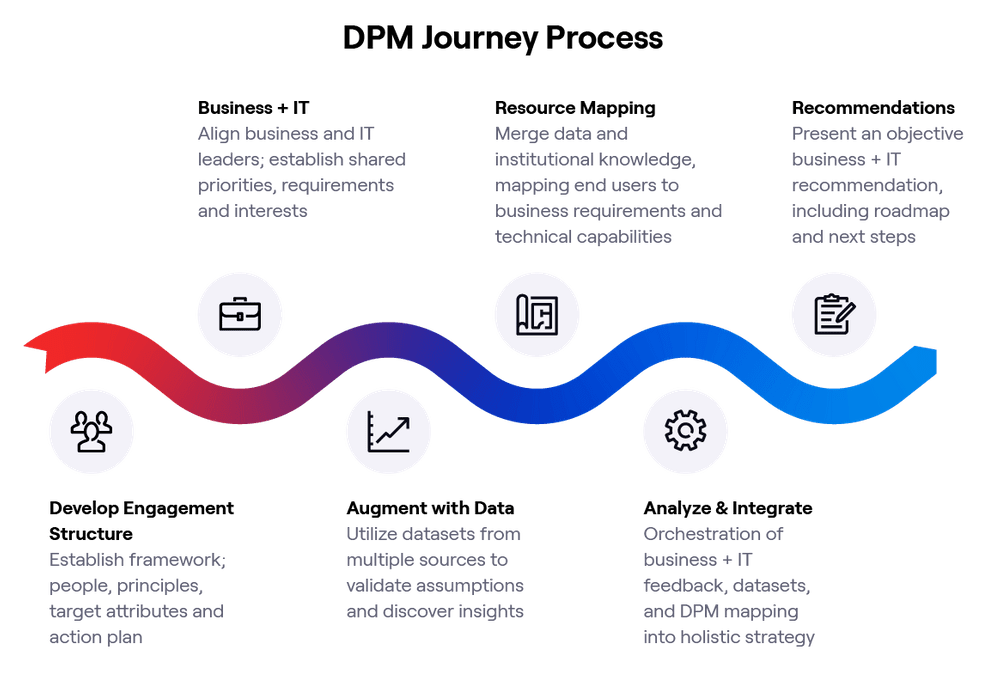 Benefits
Create a complete resource model and end user management framework based on alignment between business leaders and IT staff for IT priorities. Clarity + Alignment = Momentum at last!

Each end user is mapped to requirements such as technology features, support needs, security and access profiles, collaboration profiles, applications, licensing, adoption and training needs, migration/batching schedules and even financial models.

This step is essential for IT leadership decision making as it provides a clear path forward based on data and aligned requirements — not assumptions.