Great cultures are built with relentless learning.
Automation Enablement Program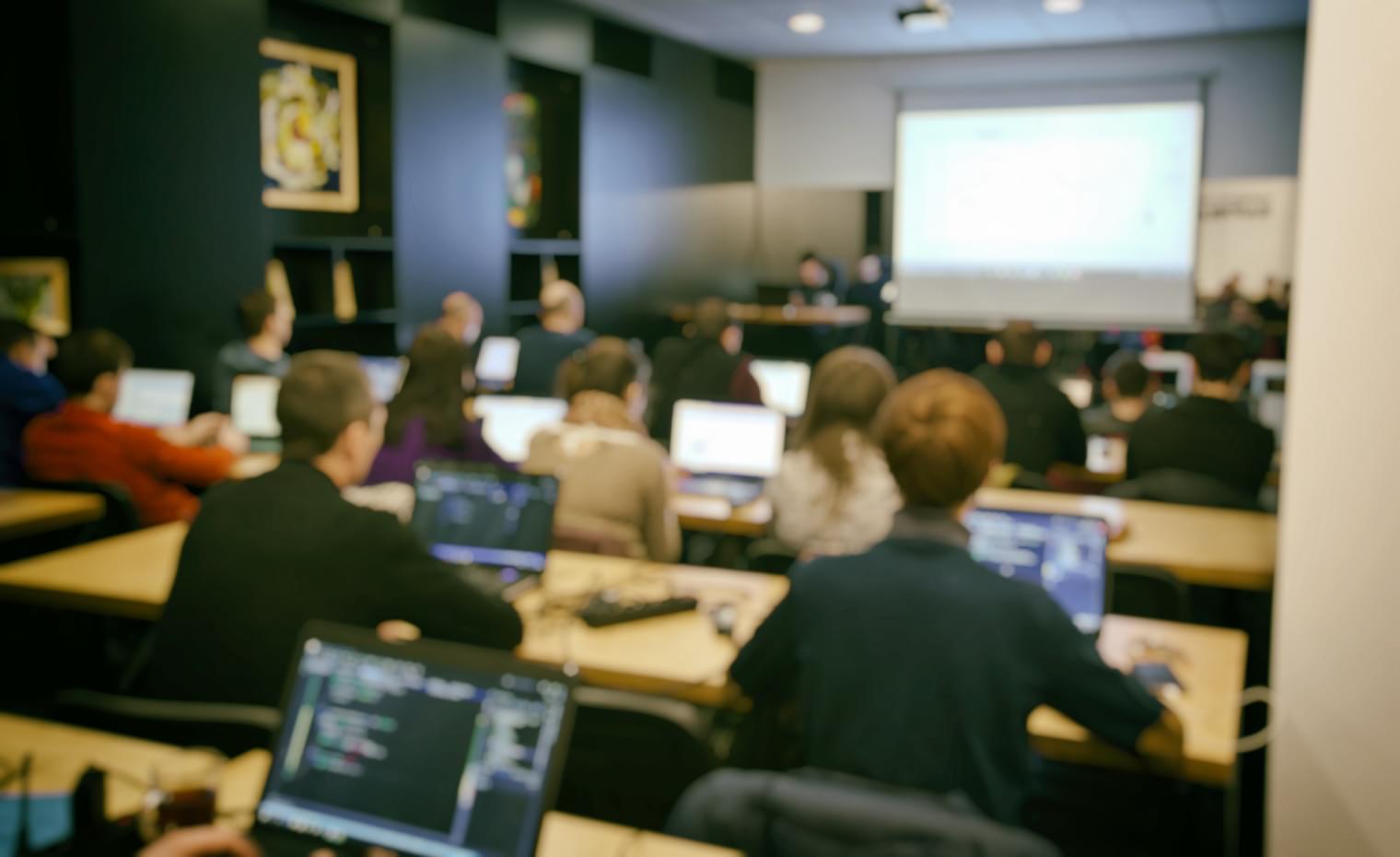 LEARNING IS A POWERFUL ENABLER
The organizations who succeed with automation are those who believe that teaching new skills to their IT workforces is their most powerful enabler. These organizations operate with the belief that automation is not simply another technology for their IT workforce to learn in a short sprint. Instead, these organizations believe a commitment to ongoing learning raises their game. Trepidation subsides as experienced IT professionals gradually learn automation skills and then combine those skills with their years of technology-specific expertise.
Here is how WWT's Automation Enablement Program can help execute your near-term automation strategy while also enabling your teams for long-term automation success.
OUR PROGRAM FOR YOUR AUTOMATION JOURNEY
WE START BY LISTENING
First, we facilitate an Automation Strategy Workshop to learn about your automation maturity level, the unique people and skillsets within your organization, and your specific automation goals.
We use what we discover to create a tailored learning program that allows your IT workforce to build essential skills at the pace which best supports their needs.
WE PRIORITIZE HANDS-ON LEARNING
We know it is critical for you to demonstrate success with your automation investments. Our instructor-led Automation Training delivers the rapid skill enablement your IT teams need to start realizing the benefits of automation. We use the vast resources in our Advanced Technology Center (ATC) to help your IT teams adopt automation tools and processes with hands-on practice in multi-solution, on-demand automation lab environments.
Our instructors guide your IT teams through scenarios and exercises which provide a safe place to learn and experiment. 24/7 access to our on-demand labs allows your teams to practice what they learn, make mistakes, and try again.
WE PROVIDE ADAPTIVE MENTORING
When it comes to effective learning, we believe consistency outlasts intensity. As such, we deliver ongoing weekly Automation Mentoring which we adapt to your unique learning needs. Our automation mentorship program consists of working sessions with technology experts in order to help your IT workforce solve the day-to-day challenges they encounter.
We customize lab environments to support your real-world use cases, share access to WWT code repositories, and provide interactive feedback which fits your unique learning pace.
WE BUILD SAFE PLACES TO TEST NEW SKILLS
Nobody wants to make mistakes that disrupt critical services yet the mistakes we make often bring us our best learning moments. Our Development Sandboxes, powered by the WWT Advanced Technology Center (ATC), provide a safe place to practice new skills without the burden of creating and maintaining your own labs.
Empower your IT workforce with Development Sandbox data, from both successes and failures, to up-level your organization and create a differentiating advantage.
Automation Enablement Program Elements
Plan
Automation Strategy Workshop
Define automation strategy
Define current and future states
Identify strategic tasks and workflows
Customize program for success
Start
Hands-On Training
Instructor-led training
Self-paced 24/7 on-demand labs
Ongoing lab availability, post-training
Powered by WWT's ATC
Grow
Adaptive Mentoring
Weekly sessions with WWT experts
Access to WWT code repositories
Use-case driven, step-by-step labs
Flexible pace, for learning retention
Build
Development Sandboxes
Testing and feedback environments
Multi-OEM integrated virtual labs
Safe, pre-production trial and error
Self-service, on-demand, 24/7
WWT AUTOMATION ENABLEMENT SPECIALISTS