AWS Public Safety and Disaster Response Partner Page
Enabling better public safety and disaster response outcomes
We provide organizations with new ways to harness technology to better prepare for, respond to, and recover from man-made and natural disasters.
Prepare
Enhance preparedness with early threat detection, situational awareness, and the ability to aggregate and analyze disaster data.
Respond
Enable first responder communication and connect survivors with responders with smartly deployed response resources.
Recover
Achieve continuity of operations with smartly deployed recovery resources designed to better the lives of survivors.

Mobile Field Kit (MFK)
WWT IoT platform allows for real-time visualization and mapping of man-made and natural disaster data, such as CBRN threats and personnel health.

Edge Data Aggregation & Analysis
Compute and storage solutions allow responders to aggregate, analyze and visualize data in connected and disconnected environments.
Shooter Threat Detection & Prevention
Integrated solutions identify persons and vehicles that pose a potential threat and proactively trigger measures to prevent and mitigate the loss of human lives.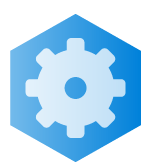 Continuity of Operations at the Edge
Local cloud capabilities aid in continuity of operations in disconnected and disaster scenarios.
ITDRC
Edge device speeds recovery from natural disasters.
WWT
Employees gain frictionless entry with Fast Lane solution.