Data Insights Briefing
As large IT organizations run increasingly complex storage, backup and compute platforms, it's becoming harder for infrastructure leaders to have confidence in purchases to address performance issues and identify opportunities to cut costs. The Data Insights Briefing helps WWT work with customers to target impact areas, identify blind spots and uncover opportunities to deliver efficiency across the IT ecosystem.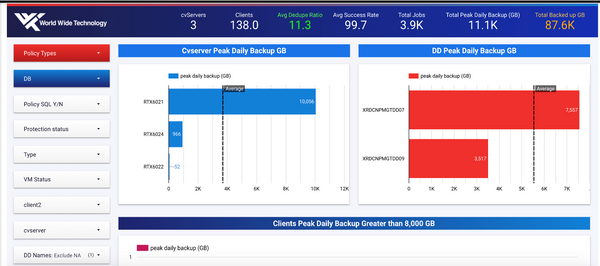 Details
In this briefing, WWT introduces customers to Data Insights, a lightweight, low-touch offering that is provisioned in a customer's data center environments to provide insights into: Data Protection, File/NAS/Block Storage and Virtualization. Attendees will learn how WWT's Data Insights and team of experts can help them:
Accelerate time to decision.
Realize infrastructure and operational cost savings.
Increase business confidence in IT.
Validate outcomes.
Measure success.
A Data Insights Workshop typically follows this engagement.