Drop Ship Powered by VMware Briefing
The purpose of this briefing is to understand our customer's current process of getting Windows 10 devices into the hands of the end user and show how WWT can eliminate significant time and cost in this process — allowing the customer's IT teams to focus on more critical projects.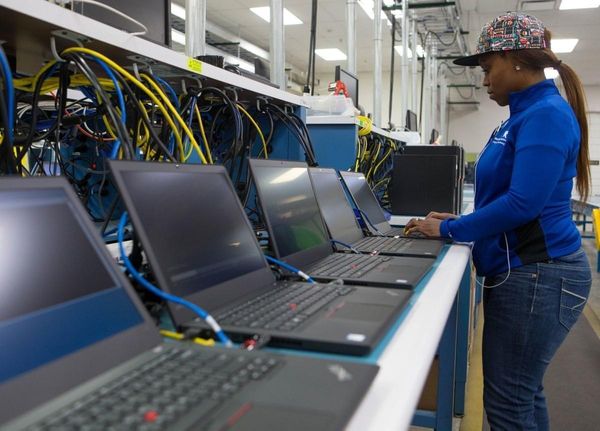 Details
As organizations embrace hybrid work models, they need to make sure their approach to PC management is evolving to meet new challenges and complexities.
WWT Drop Ship, powered by VMware Workspace ONE, provides a modern approach to this new reality. WWT Drop Ship allows Workspace ONE administrators to provide a low touch on-boarding experience with virtually no user downtime for devices operating Windows 10.
Customer benefits of drop ship provisioning
IT team doesn't need to come into the office to provision the devices themselves.
Provision applications, image, policies and restrictions and join your machines to the domain over the air.
Improved end-user experience for new and current employees.
Increased management capabilities and compliance for IT.
Keep devices fully updated from the cloud (OS updates, security settings and system policies).
Why WWT?
Global Integration Centers (ability to provision 30,000 devices a week).
Pre-sales and delivery subject matter experts ensure Windows 10 management environment and internal provisioning resources are enabled for transition.
Full-scale technology lab with for customer demos and proofs of concept that allows for third-party integrations, like Citrix.
OEM-neutral approach.
Consultation, delivery and managed services to help drive adoption by dedicated WWT VMware experts.