Generative AI Briefing
Generative AI presents a unique opportunity to propel organizations into the future. By thoughtfully integrating generative AI into an organization's workflow, new levels of creativity, innovation, and customer experiences are unlocked to accelerate industry gains. At the same time, organizations must adopt a responsible and ethical approach to generative AI to harness its potential and mitigate risk.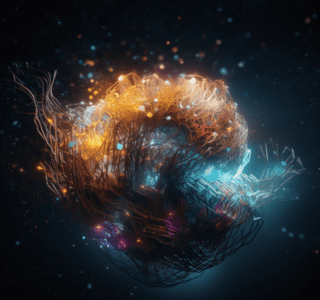 Details
This briefing will provide a comprehensive overview of generative AI, grounded in its capabilities and limitations, future trends, and opportunities to leverage generative AI for business outcomes. Expect to gain clarity on what generative AI is and what it's not, along with its most impactful current and emerging use cases. Explore real-world case studies that will capture how industry leaders are already achieving step-change improvements in creative output, accelerated innovation, and customer/employee engagement. It will also explore strategies for proactive risk mitigation involving ethics, privacy, bias, and security concerns. Lastly, guidance will be provided for the planning and implementation of architecture, implementation, and options for the adoption options of generative AI to get you started quickly.
Topics Covered
Introduction

What is Generative AI?
Definition of relevant terms
General applications and importance

Generative AI readiness

Data strategy
Data management & security
Technical considerations
Center of Excellence concepts

How Generative AI is transforming business?

Decision support
Customer experience
Customer insights
Market insights
Intelligent products
Intelligent services
Process automation and optimization
Data synthesis

Technology Approaches

SaaS
Semi-custom build
Software integration
Practical AI
Cost

Future trends and opportunities

Governance and regulation
AI integrations

Challenges, risks, & mitigation

Ethical
Privacy
Security
Legal

Summary & next steps
What is a Briefing?
A scheduled event with a WWT Subject Matter Expert – typically via a live Webex – where our experts present an overview of specific topics, technologies, capabilities, or market trends. Your attendees are allotted time for Q&A to pose questions specific to your organization.
Who Should Attend?
CEOs, CIOs, CDOs, data owners, line of business owners and IT Directors. Anyone interested in learning more about how data strategy can change how they do business today and deliver relevant services to end-users.
Post Briefing Actions?
If the information in this briefing seems too high level or a briefing has already been completed, we have more in-depth options available for each area of focus.