Interconnection Briefing
Most organizations now operate in a hybrid multicloud world. The divide between cloud, edge and on-premises is blurring and organizations need flexible options for connecting, and interconnecting, in a way that transforms their business. Modern application services architectures and digital exchange points are causing enterprises to rethink their infrastructure connectivity strategy. Add in the complexity of regionally or globally distributed workforce, and the challenges are further compounded. Developing a robust enterprise connectivity solution that serves all these factors can be challenging and may require your organization to evaluate new aspects such as modern interconnection strategies. WWT's experts can help you sort through the available options, providing experience-based insights into your unique connectivity strategy and accelerating the decision process through engineer-tested architectures.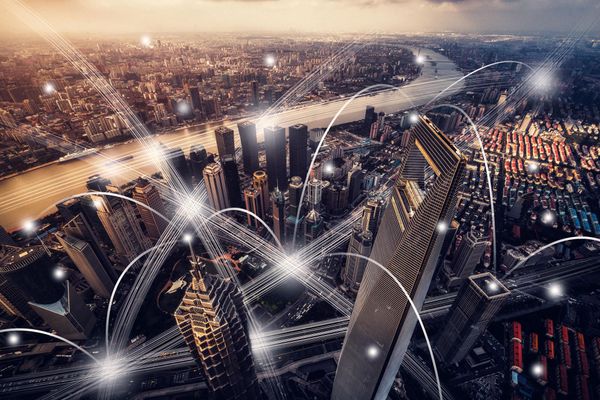 Goals & Objectives
In this briefing, we will discuss the features and benefits of current interconnection options, such as carrier neutral facilities and modern interconnection architectures, and how they can be applied to unique business challenges. We also look at vendor-specific innovations that can be used to accelerate your digital business. Working with your enterprise architects and key business stakeholders, we consider your unique use cases and goals while focusing on your long-term vision and strategy. Our engineers will also share areas where WWT services may assist your organization in identifying gaps in your current architecture and help you develop a strategy to achieve your business outcomes.
Topics Covered:
Architectures for enabling digital business:

Characteristics and examples of hybrid multicloud architectures.

Common cloud connectivity trends, insights, and use cases:

Interconnection as a strategic business enabler.

Understanding Modern Interconnection Services

What does it mean to build an agile network?

Network Function Virtualization (NFV)

New Edge service strategies

Interconnection and Colocation Selection Process:

Key elements, analysis and new considerations for carrier neutral facility (CNF) selection and design.
Industry trends and analysis of top industry leaders.

Aligning a strategy to your business-to-business connectivity needs while reducing the cost and complexity of connecting.
How an interconnection strategy offers dramatic performance and security improvements over traditional connectivity options while also providing benefits to multicloud initiatives.
What is a briefing?
A scheduled event with a WWT subject matter expert – typically in person or live via Webex – where we will present an overview of topics, technologies, capabilities or market trends. Attendees have the opportunity to ask questions specific to your organization. Briefings are delivered at no cost.
Who should attend:
CTO, VP Corporate Strategy
Infrastructure Lead/Manager
Enterprise Architecture Lead (Cloud Focused)
SD-WAN Architect
Cloud Services Manager
Infrastructure Security
Network Architect
User Experience and Application Owners