Monitoring and Observability for Modern Cloud Networking Briefing
Over the past several years, significant shifts in traffic patterns and application strategies have created traditional network architecture challenges. New cloud and edge networks and application architectures are appearing as a result of accelerated migrations to the cloud.

How you capture traffic is impacted due to several factors: encryption requirements, growth in where applications and data live, more dynamic infrastructures and a rise in east-west traffic. Thus, increasing the challenge to ingest and analyze network traffic.

Finally, lines of business require greater visibility into the application and customer experience which traditional network monitoring typically does not allow.

This briefing is designed to explore best practices that enable teams to manage risk, identify performance issues and effectively mitigate future problems via network performance monitoring and observability.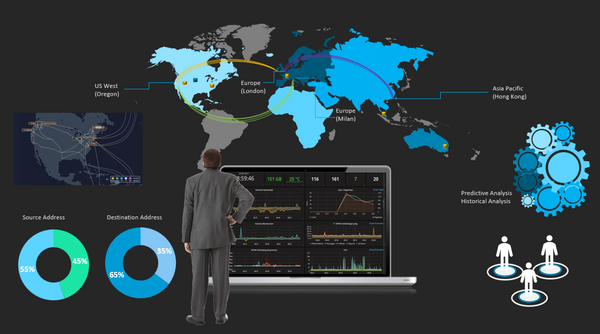 Goals & Objectives
In this briefing, we will discuss the challenges with traditional networking monitoring. We will then examine how new approaches to monitoring, visibility and observability will achieve better network resiliency, improved customer experience, provide business-level analytics and enable greater insights into your hybrid edge and cloud network.
Topics Covered
Define network performance monitoring and diagnostics and why it's important to the overall IT monitoring strategy.
Examine new approaches to monitoring a hybrid multicloud network.
Examine end-user experience based on network-derived performance data.
Overview of SaaS monitoring in Microsoft O365.
Define observability and monitoring use cases and how they align to your key business drivers.
What is a Briefing?
A scheduled event with a WWT subject matter expert -- typically via a live Webex -- where we present an overview of specific topics, technologies, capabilities or adoption trends. Your attendees are allotted time for Q&A to pose questions specific to your organization. This is a complimentary service.
Who Should Attend?
Infrastructure Lead/Manager
Enterprise Architecture Lead (cloud-focused)
IT Operations
SD-WAN Architect
Cloud Services Manager
Infrastructure Security
Network Architect
Anyone interested in learning more about observability and monitoring in a modern cloud network.