State of End-User Computing Landscape
The technology and expectations of end users is rapidly changing in today's End-User Computing (EUC) market. Organizations are faced with continuous technology refreshes and changing architectures, along with pressure to reduce cost, effort and complexity. The requirements to improve not only the technology side but to improve the user experience has created a nexus event to fundamentally evaluate many legacy technologies and processes. Evaluating these technology impacts in a rapid and thorough process is a daunting task where having a trusted partner can speed up the process and help provide a proven roadmap.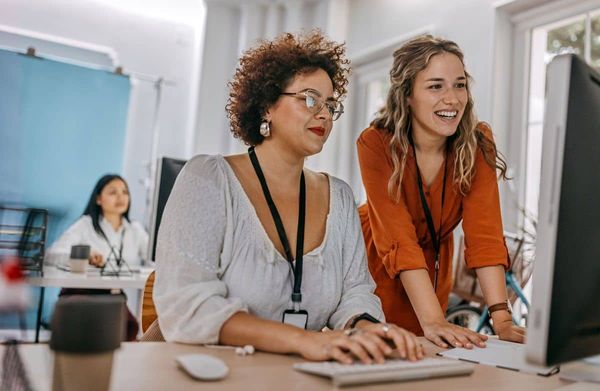 Details
In this briefing, WWT will discuss the current state of the End-User Computing (EUC) marketplace. EUC is a core component of the Digital Workspace and directly impacts every user in an organization. EUC are facing a rapidly evolving market with challenges such as:
Impacts of remote and hybrid work on EUC
End-user expectations of choice and self-service
Redefining a roadmap for EUC
Increasing security risks
Goals & Objectives
WWT experts will share the trends and impacts they are seeing in the market from our customers and partners. Topics will not only include general EUC trends, but also ones specific to the customer industry. Topics covered will include:
On-premises vs. cloud
Modern Management (UEM) of endpoints
Desktops-as-a-Service (DaaS)
EUC Vendor Leaders
Employee Experience Monitoring
What is a Briefing? A scheduled event with a WWT Subject Matter Expert – typically via a virtual meeting – where our subject matter experts: ask questions, listen and present an overview of specific topics, technologies, capabilities or market trends. Your attendees are allotted time for Q&A to pose questions specific to your organization. Delivered free of charge.
Who Should Attend? CIOs and IT directors, End-User Experience Leaders, Digital Workspace managers and leaders. Anyone with a material interest and responsibility for delivering, consuming, and supporting end-user solutions.