Case Study
•
•
4 minute read
Building a Great Culture and Developing Strong Leaders to Make WWT a Great Place to Work for All
Purpose-driven leadership that is better for business. Better for the world.
Why culture and leadership is important
Our ability to make a positive impact on our people, communities and customers is directly related to our culture and leadership philosophies, collectively known as our Integrated Management and Leadership (IML) program.
We created this framework from scratch — studying the strengths of our own culture and those of successful companies for decades — and designed it to scale our culture across the globe and cultivate leaders that make employees feel inspired, safe and valued.
"Nobody invests this much time in their leaders as WWT… Your IML is best in class, said Michael Bush, Great Place to Work CEO.
Outcomes and benefits
A foundation of trust: Trust is more than fundamental. It is transformational. Employees working on teams led by managers who prioritize trust are more likely to freely share ideas and value the contributions of others. These teams are where diverse ideas come together, incubate and emerge as innovative solutions.
Inspired and inclusive culture: Our 30-year focus on developing a market-leading culture and leadership program has underpinned our success to date and will continue to drive our mission of being a profitable growth company that is also a great place to work for all.
Long-term business continuity: Culture is not developed in a crisis, it is revealed by it. While it's impossible to predict market disruption, it is possible to create a culture that's ready for whatever the business landscape brings. It starts with relentless commitment to developing great managers and leaders.
No bad managers: The biggest reason people disengage or leave jobs is because of bad managers. Our focus is to ensure there are great managers at every level of our organization who will engage and inspire their employees.
We don't to it for show. But our culture is not going unnoticed.
Our IML framework is integral to our ability to make WWT a great place to work for all, and is a key factor in Great Place to Work® and Fortune recognizing us as one of the 100 Best Companies to Work For® for the last 10 years.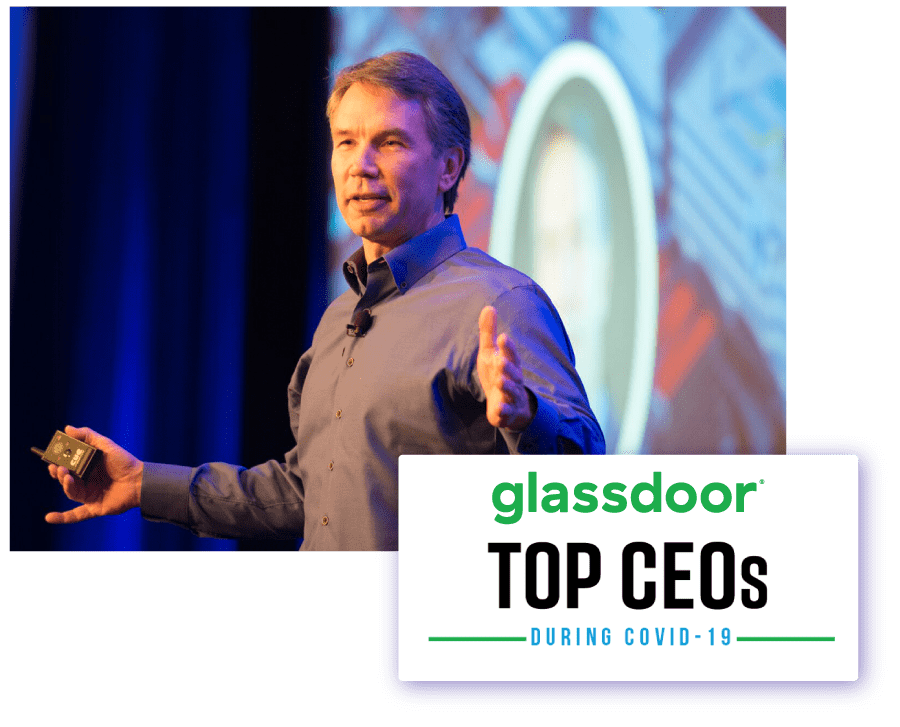 How it's helped
Leadership is needed most during times of crisis. Without the right culture or leadership in place prior to moments of disruption, the cracks will inevitably be exposed. Our focus on making employee safety our No. 1 priority led to Glassdoor identifying Jim Kavanaugh as one of highest rated CEOs during the COVID-19 pandemic, a reflection of our IML principles and managers throughout the company.
Practice makes perfect
Our IML represents a massive investment that stretches our entire organization. But it's all for nothing if we don't take the time to truly commit to striving for greatness.
We dedicate time and resources annually to train our leaders and discuss IML concepts with all employees and biennially bring thousands of leaders together under one roof to grow and learn together.
IML Initiatives
Vision: To be the best technology solution provider in the world.
Mission: To create a profitable growth company that is also a great place to work for all.
Core Values: The foundation of who we are, how we treat people and how we run our business.
8 Key Business Concepts: Simple but powerful themes all managers must understand and strive to master.
Employee Performance Matrix: To recruit, manage and motivate employees on core values and performance.
Coaching for Success: Coaching up, down and peer to peer to help us reach optimal job performance.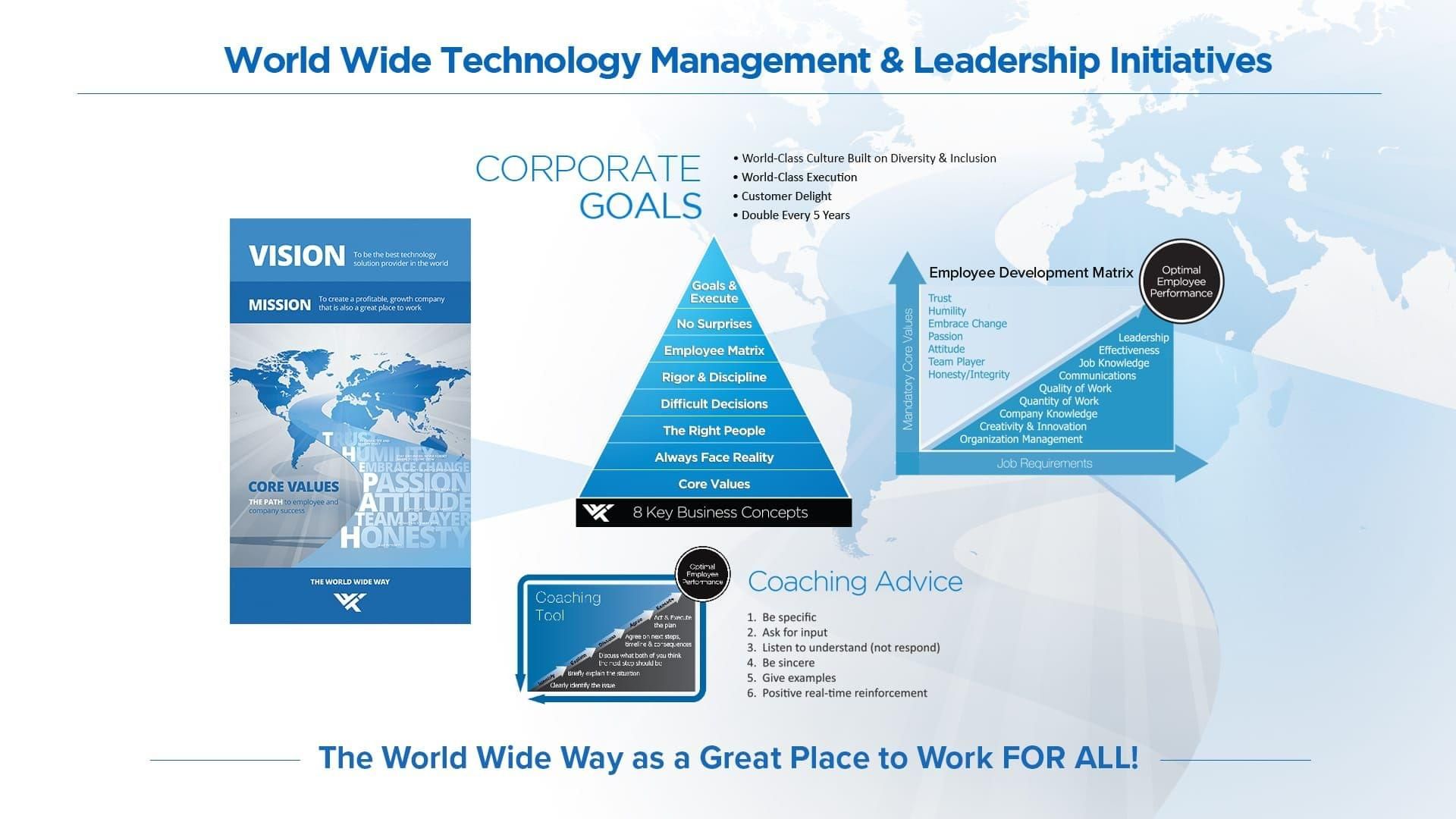 A culture built on diversity and inclusion
Our D&I program is a commitment to continuously invest in a culture of inclusion that drives shared value across our people, business and community. When we invest in our people, we enable them to deliver tangible business outcomes and better themselves while creating a force multiplier for our collective ability to impact the communities in which we work.