Upcoming and on-demand events
Online or in person, WWT offers a variety of events to collaborate, connect and grow in the digital world.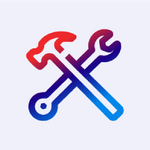 Event
experience
Hands-On F5 Terraform Automation Workshop
Join World Wide Technology for a hands-on workshop around F5 Terraform Automation Lab with our industry experts and the value it brings to your organization! Infrastructure-as-Code is a significant movement across the networking industry that builds on core principles within the DevOps movement that favor treating everything possible "as code." This workshop is a hands-on overview to introduce the concept of IaC (Infrastructure-as-Code) for managing F5 application services using BIG-IP Terraform Provider.