Upcoming and on-demand events
Online or in person, WWT offers a variety of events to collaborate, connect and grow in the digital world.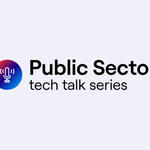 Event
webinar
Public Sector Tech Talk E30: Accelerating Higher Education Research through the Convergence of HPC and AI
High performance computing (HPC) systems have empowered researchers at higher ed institutions to investigate and tackle some of the world's most complex problems for decades. Researchers have turned to artificial intelligence (AI) hardware and software solutions to advance their initiatives for similar duration. In the past, HPC and AI may have coexisted in the same lab, but did not easily integrate with one another. In the past few years, that's changed as these technologies have intersected creating an opportunity for converged HPC/AI platforms where the whole most definitely exceeds the sum of the parts. The result gives researchers access to unparalleled high-performance and acceleration from edge to cloud at every scale, changing the type and amount of science they can accomplish. Today we'll look at converged HPC/AI platforms, why they're critical to the ongoing success of higher ed institutions' research and future grant acquisition, and what to look for in a platform.