Mobility Services
Accelerate your journey to seamless mobility.
Briefings
Learn the basics from an expert.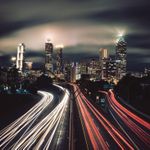 MPLS and Segment Routing
Network Transport With Segment Routing Briefing
As modern networks have grown in complexity and scale, they require more stringent tolerances and demanding services, which has spawned the need for a more straightforward and optimized method of transmitting data. And as 5G becomes more widely adopted, such latency standards will only become more desirable. Moving to a next-generation Network Transport based on Segment Routing enables organizational agility and unprecedented control over network path optimization and end-to-end Service Level Agreements (SLA). This briefing is intended to be used for architecture validation, proofs of concepts (POCs), demonstrations, and functional and interoperability testing.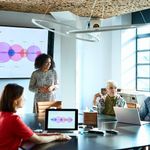 Private LTE & 5G
Private Wireless Networks Briefing
C-level leaders are increasingly interested in the capabilities of private wireless networks as they look to enhance connectivity through their entire organizations. Unlike Wi-Fi or a public cellular network, traffic over a private wireless network is free from interference or congestion, making these networks perfect for mission-critical data with a high degree of mobility. This briefing is designed to help organizations understand the basics of private wireless technology, how enterprises are leveraging this technology and typical paths toward adoption.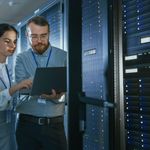 Campus & LAN Switching
Aruba Edge Services Platform (ESP) Briefing
Access Networks are changing. They need to be edge-centric and provide unparalleled visibility, security and ease of management. Aruba's Edge Services Platform (ESP) was built with all of this and more in mind. Learn how your organization can benefit from this innovative architecture.
Workshops
Create actionable project deliverables.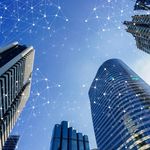 Software Defined WAN (SD-WAN)
Next Generation Network Architecture Workshop
Network requirements continue to expand, with requirements like hybrid workforce, multicloud integration, mobility, automation, digital and security all impacting your network architecture. You require a network architecture that provides both optimal and secure connectivity. Leverage WWT's experience with customers from hyper-scale to hospitals, utilities, retailers and global financial to create a strategy for your next-generation network architecture.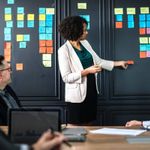 Private LTE & 5G
Private LTE/5G Workshop
Are you searching for solutions that improve connectivity and agility more cost-effectively for your enterprise network? The low-latency, highly mobile nature of private wireless networks provides a cost-effective, secure and future-proof approach to enterprise connectivity.