Upcoming and on-demand events
Online or in person, WWT offers a variety of events to collaborate, connect and grow in the digital world.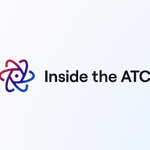 Event
webinar
Inside the ATC Networking: Segment Routing & Traffic Engineering
Segment Routing (SR) is a prevalent technology in mid-size to large organizations and emerging as a viable solution for others. It provides operational simplicity, reduced downtime with Fast Reroute support, and the ultimate network flexibility with Segment Routing Traffic Engineering (SR-TE). Paired with a Bandwidth Broker like Cisco Crosswork Network Controller (CNC), you can deliver end-to-end services over several different SLAs (High Bandwidth, Low-Latency, or Constrained Paths) and provide dynamic real-time path redirection for congested networks. Explore the Advanced Technology Center (ATC) to see which tools and resources are available to help you.
Oct 04, 2022 • 10 am (CDT)