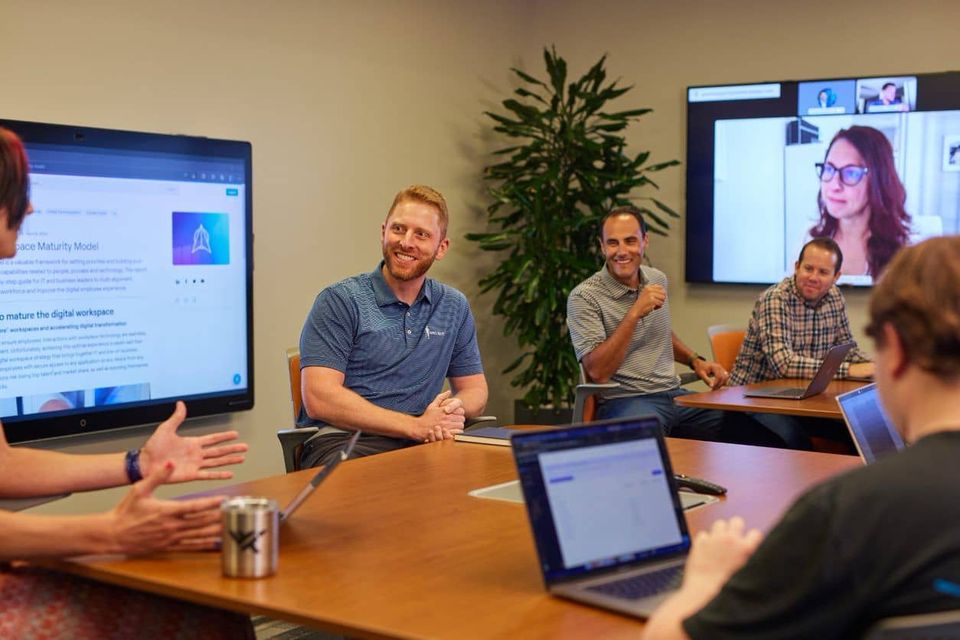 Hour of Cyber
Public community
Owned by Nathan Rosenberg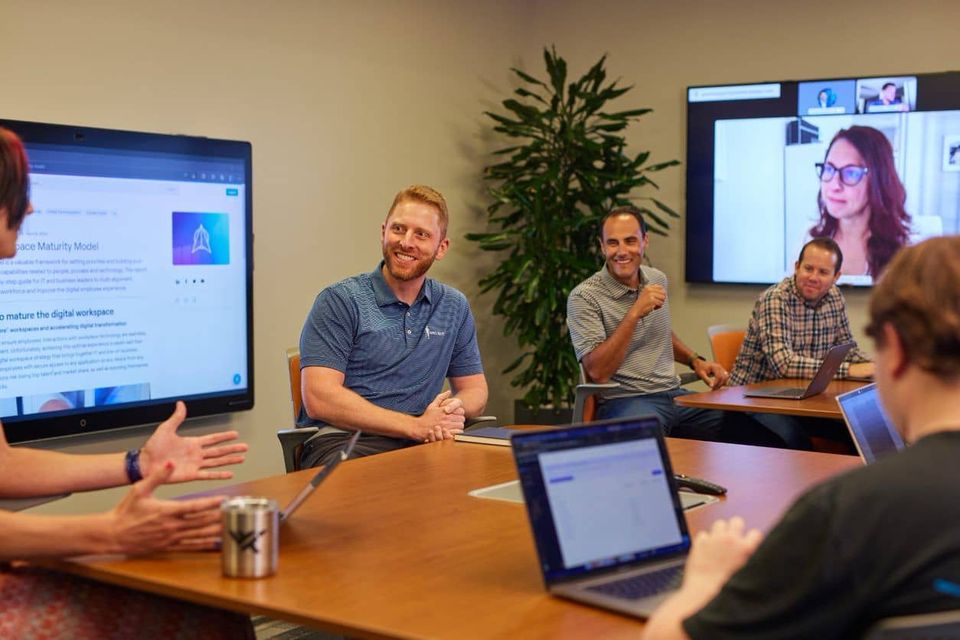 Selection of topics

Executive Insights
There are many challenges on the path to security transformation: too many siloed projects, legacy culture, limited tech talent, lack of clarity and understanding of how to transform. Our ability to advise and execute, align the business and technology interests, and harmonize the physical and digital domains simplifies the security transformation journey. Join Executive Vice President Matt Horner and Area Vice President Global Cyber Chris Konrad on how WWT is solving complex cyber challenges with practical and actionable secure solutions
Cyber Resilience  
Most of our customers have MRA's for "Operational Resilience," Cyber being a part of that. Most organizations think that what they have in place today is enough to guard against adverse cyber events. They may have a cyber program, a business continuity plan, a backup strategy or a combination of all of these. Unfortunately, it's not enough. WWT is a unique position to help develop idea to secure outcomes. This conversation unpacks massive opportunity.

Strategic Resourcing   
The shortage of cyber-professionals numbered approximately 2.72 million globally. By June 2022, there were almost as many cybersecurity job openings as filled positions. The cyber skill shortage is widening at the same time as the number of sophisticated cyber-attacks is rising exponentially. Every one of our accounts should have dozens of WWT placed resources.

CISO Fireside Chat
Our CISO will provide your team insights into subjects such as, how are current events impacting enterprise risk levels? What are the business's appetite & tolerance for that risk, and is it changing in the context of these events? How should security leaders be looking at the global threat landscape from a business lens.

Segmentation Strategy 
Move to cloud, hybrid work environments, opens up an enterprise IT environment with a flat network which increases security risks and vulnerabilities, compliance or audit findings: All are facing significant technical challenges in transition to a modern and highly secure segmented enterprise.

Transforming Security Buying   
Rationalize the Cyber Security Tools portfolio to meet security requirements, reduce complexity, redundancy and costs, while increasing optimization. Tools Rationalization can unlock 30%+ Savings, while increasing efficiencies, and reducing Security threats.

Cyber Range as a Service
Hosted in our Advanced Technology Center, this complex environment allows companies to practice responding to specific real-world scenarios using force-on-force gameplay, evaluate advanced technologies, and integrate security controls to support a company-wide cyber defense strategy.

Cloud Security  
Cloud environments are not exempt from today's security challenges. Learn about the many ways to increase data protection, ensure compliance and achieve a more consistent application of security policies across a complex multicloud environment, all while simplifying management and operations.

Simplify Delivery of Secure and Adaptive Applications
Increased competition, technical debt, and messy integrations are ubiquitous challenges across complex, global enterprises. Secure and deliver extraordinary digital experiences through adaptive applications that grow, shrink, defend and heal themselves.

Convergence of Network and Security Services (SASE)
Secure Access Service Edge (SASE) merges network traffic and security services into a SASE framework. Organizations using this framework can realize increased speed and achieve greater scale in the cloud while addressing new security challenges inherent in a hybrid cloud construct.

Break Down Silos in SecOps Solution Stack (XDR)
The staggering quantity of data across security solutions in the enterprise has put new pressures on the SecOps analyst to pull together both alerts and context to make actionable decisions. XDR breaks down security silos to identify and reveal a complete attack story in a single view.

Innovative Startups
The market is flooded with security vendors. WWT is constantly on the search to identify early-stage startups with solutions that solve cybersecurity challenges in a compelling way. Discover new tech and learn how it can help you reach your ideal outcomes.

Security Consulting Services
Whether you're interested in the latest cybersecurity trends, technologies or methodologies, our consultants are prepared to help your organization understand, prepare for and respond to your most pressing concerns -- wherever you are in your journey to security maturity.

Simplify identity management and adopt "passwordlessness"
Today's distributed remote work raises the surface area of attack for organizations to levels never seen before. Identity is the perimeter in this new paradigm. Implement continuous, risk-based authentication for your workforce and customers.

Operational shift toward zero trust maturity (ZTA)
Zero Trust architecture is the "nirvana" of enterprise segmentation. Everybody wants it. Very few achieve it. We all confuse and misuse the term. And most are building toward it instinctively without even knowing it.

MRA Remediation 
Most of our customers have multiple cyber MRA's that need to be addressed (EOL HW/ S/W, Design, Plan, Build, Test recovery from a ransomware attack)

Human impact of Ransomware
Co-Presented with Rubrik, we are on a mission to secure your data wherever it lives: across enterprise, cloud, and SaaS – making your business unstoppable.