Enjoy Illinois 300 at World Wide Technology Raceway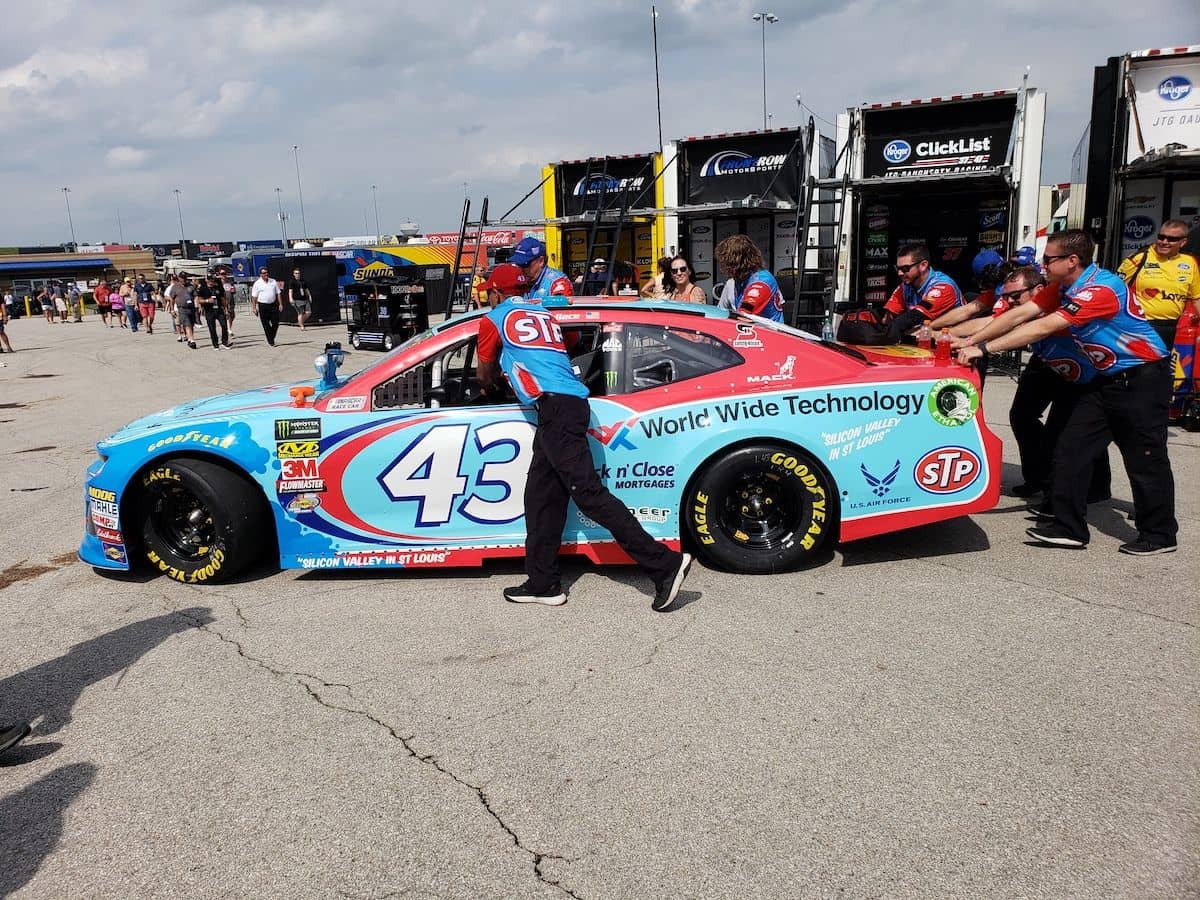 Revved up and ready to drive community impact
WWT is excited to welcome NASCAR to the World Wide Technology Raceway June 4 for the Enjoy Illinois 300.
Beyond the main event, this year's festivities will also feature exciting events including:
Craftsman Truck Series Toyota 200 (June 3)
Jackie Joyner Kersee Foundation 5K (June 3)
Confluence Music Festival (June 3)
Short Track Classic (June 2)
Gateway Garage Experience
What really gets our motors running is what is taking place behind the scenes:


Real world STEM education

Workforce development and mentorship
Championing diversity and inclusion

Fostering collaboration to drive progress

Improving our communities
World class racing and entertainment

Are you ready for a totally new kind of racing experience?
Just as professional sporting events have evolved to feature more entertainment alongside athletic competition, so too has the fan experience transformed -- from straightforward and singular to dynamic and multifaceted.
5G technology and the advancement of mixed reality (XR) are providing new ways to deliver interactive user experiences to racing fans.
Beyond the checkered flag
Motorsports are just one way WWT is advancing STEM education for underserved and underrepresented youth. We're driving inclusion and equity for all by investing our time, talents and resources into strategic community partnerships.
What to expect at the Enjoy Illinois 300
The Enjoy Illinois 300 represents so much more than a race. Undoubtedly, race day will bring about some of the best the sport has to offer. But the week of events we have in store leading up to the race are truly a celebration of learning, diversity and fun.
More info on events, tickets, hospitality and more can be found by clicking on the link below.
Where else we're making an impact
We take seriously our role in developing our employees, investing in our communities and making a positive social impact for all. So look for us at the racetrack or on stage!