WWT Speaker Series: Women in Cybersecurity
Event Overview
The WWT Speaker Series events occur monthly and feature an inspiring speaker or thought provoking topic tied to innovation or culture. In honor of Women's History month, WWT and Gigamon are bringing together female leaders in cybersecurity to discuss their career path, lack of diversity in the field and how to change the perception that IT will always be a male-dominated field. Join us as we welcome: Jean Shapiro - Cybersecurity Executive at Banner Health, Alexa Kessler - Security Engineer at Early Warning, Kelly Kirk - Department of Defense, Shuanita Tyler - Security Policy & Compliance Lead at WWT, and Melissa Purinton - Practice Manager, Security Operations & Automation at WWT.
Goals and Objectives
WWT's speaker series events are designed to educate, enrich and entertain attendees.
Who should attend?
Open to all – WWT employees, partners, customers and prospects.
Presenters
Alexa Kessler
Early Warning Services
Security Engineer
World Wide Technology
Managing Director
World Wide Technology
Executive Security Advisor, Global Service Provider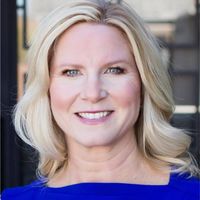 Larissa Crandall
Gigamon LLC
VP of WW Channel & Alliances
World Wide Technology
Information Security Policy and Compliance Team Lead
Invite people to join this event