5G in Manufacturing: The Accelerator to an Industry 4.0 Strategy
Event Overview
As 5G technology matures, manufacturers — as well as companies across a variety of additional industries — have a unique opportunity to take advantage of its ability to transform business operations. Connecting plant assets on cellular networks is the first step to an Industry 4.0 strategy and a catalyst for discovering new revenue streams or cost savings. In this webinar, World Wide Technology and Nokia will discuss how 5G and private LTE cellular connectivity can act as an accelerator to drive manufacturers' Industry 4.0 initiatives. During the discussion, we'll discuss the basics of private 5G and private LTE cellular networks, justification for 5G as a manufacturing strategy and best practices for companies looking to start the 5G journey.
Goals and Objectives
After attending, you will have a better understanding of developing a 5G or Private Cellular Strategy, the benefits it can bring to manufacturing plants, & how to integrate that into your existing people, processes & technology.
Who should attend?
Chief Information Security Officers, Security Team Members, Operational Technology, Supply Chain Executives, Plant Managers, CXO
Presenters
World Wide Technology
Sr. Solutions Consultant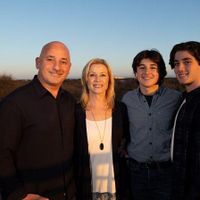 Todd Nate
Nokia - Partner
Head of North American Manufacturing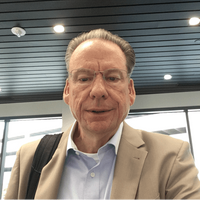 Mark Brant
Nokia - Partner
Head of North American Logistics & Retail
World Wide Technology
Industry Business Development Manager, Manufacturing & Distribution
Invite people to join this event