Securing the Patient Journey
Event Overview
Continuous visibility into your organization's clinical and non-clinical assets is critical to security posture, brand, and most importantly, patient safety. Additionally, automated asset intelligence drives operational efficiencies that improves the cost of care. The combination of asset visibility and automated asset management – in a single platform – is a game changer for achieving operational and clinical excellence that transforms the patient and clinician experience. Whether your role is direct patient care, IT, administrative services or operations, this panel will provide unique insights for leveraging technology to solve some of the top security, efficiency and clinical challenges health systems face. Tune in to hear WWT's Chief Healthcare Advisor, Dr. Sanaz Cordes, and Armis' Chief Technology Officer of Healthcare, Oscar Miranda, discuss their perspectives on creating a cohesive approach to asset visibility that improves financial, clinical and operational outcomes.
Goals and Objectives
Viewers will learn about the connected experiences of patients, clinicians, and operational stakeholders as they relate to asset security and intelligence and how to optimize their organizations approach to asset visibility and management.
Who should attend?
Health system team members involved in cybersecurity and governance. Clinicians and clinical operators encouraged to attend, as well.
Presenters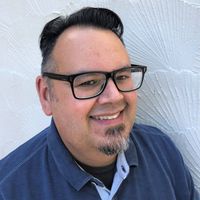 Oscar Miranda
Armis, Inc.
Chief Technology Officer for Healthcare
World Wide Technology
Chief Healthcare Advisor & Global Life Science
Invite people to join this event