What's new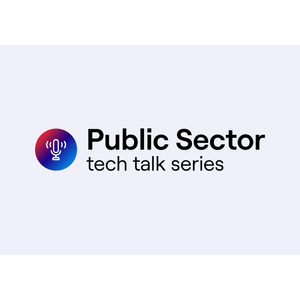 Public Sector Tech Talk
Public Sector Tech Talk E37: The Importance of Deep Observability
Public Sector organizations are continuing to accelerate digital transformation initiatives. Nearly every organization is embracing a multi-cloud strategy that makes use of two or more cloud infrastructure providers. Cloud solutions deliver the flexibility, scalability, and agility. But cloud migration also presents new challenges in terms of how to contend with an ever-more dangerous threat landscape, address insatiable application performance expectations and contain escalating cost and complexity. It's time to discuss Deep Observability.
Public Sector
Public Sector Virtual Roundtable: Best Practices for Securing Modern Apps & Microservices
Public sector organizations are discovering that the legacy applications they've relied upon to support their missions and operations cannot deliver the agility and efficiency required today. However, as they look to embrace modern apps and microservices, they need to ensure that they are not creating unintentional security gaps. During this Public Sector Virtual Roundtable, World Wide Technology (WWT) and F5 will discuss some of the challenges public sector organizations have faced and share best practices for securely implementing modern applications and microservices. Additionally, they will highlight real-world examples of how organizations across public sector successfully shifted from monolithic applications.